Wednesday 10 November 2021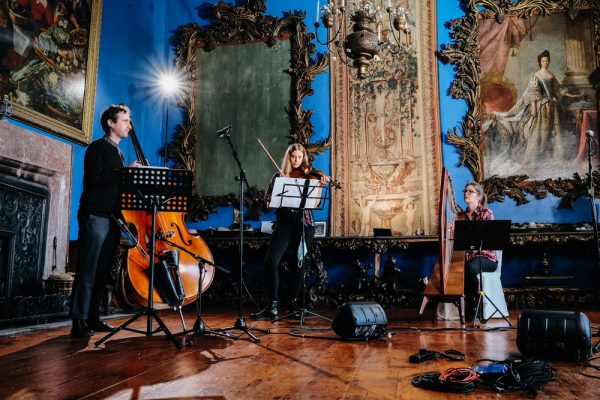 Immram –  a setting of the suite of poems written by Nuala Ní Dhomhnaill – will be performed in the beautiful dining room of Bantry House, the stately home which overlooks famous Bantry Bay.  The music combines influences from the sean nós tradition, jazz, contemporary classical music and features some of the most exciting and experienced musicians in Irish music today.
"We have a musical performance today of poetry of the Irish language by Nuala Ní Dhomhnaill. The poetry is a collection of hers called Immram and the project itself is also called Immram. It has been put together, organised and composed by Neil Ó Lochlainn. This is a beautiful moody interpretation of these poems and I think you'll enjoy it very much." Martin Hayes
Neil Ó Lochlainn Group: Immram [Double Bass, Fiddle, Flute, Harp, Singer]
Neil Ó Lochlainn [Composer, Double Bass, Flute, Tin Whistle]
Saileog Ní Cheannabháin [Composer, Fiddle, Sean-Nós Singer, Viola]
---
Online
Online venues vary, see event details for links you need to participate, or we will let you know by email.
Read More