Wednesday 3 November 2021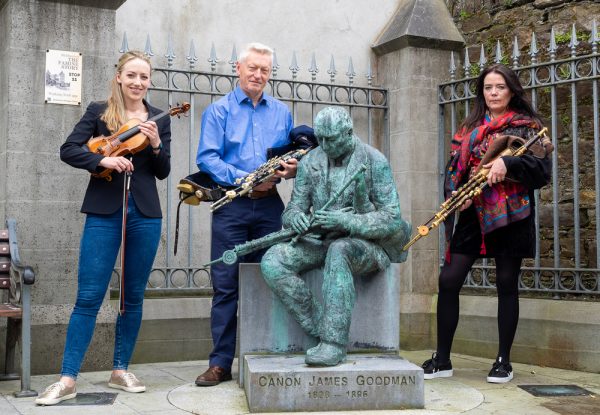 Father and daughter duo Mick O'Brien and Aoife Ní Bhriain  join Emer Mayock to perform music from a very special collection of music which originated in the southwest of Ireland in the mid-nineteenth century. Collected by Canon James Goodman (1828-96), this music was sung and played in the years before traditional culture in that region was devastated by the Great Famine of the 1840s. The Rector of Abbeystrewry, Canon Goodman undertook the building of a new church in Skibbereen in 1890 and it is in this church that the Goodman Trio perform today's concert.
"These melodies have been chosen and interpreted by some of the finest traditional musicians we have. They bring to life old music we haven't known in a new and very beautiful way." Martin Hayes
Goodman Trio [Concertina, Fiddle, Flute, Tin Whistle, Uileann Pipes, Viola]
---
Online
Online venues vary, see event details for links you need to participate, or we will let you know by email.
Read More