Monday 19 July 2021
7:00 pm
Free
This event was recorded at the Dutch Foundation for Literature in Amsterdam. Novelists Jaap Robben and Lize Spit will be in conversation with Dutch-English translator Michele Hutchison in this event supported by the Nederlands Letterenfonds / Dutch Foundation for Literature.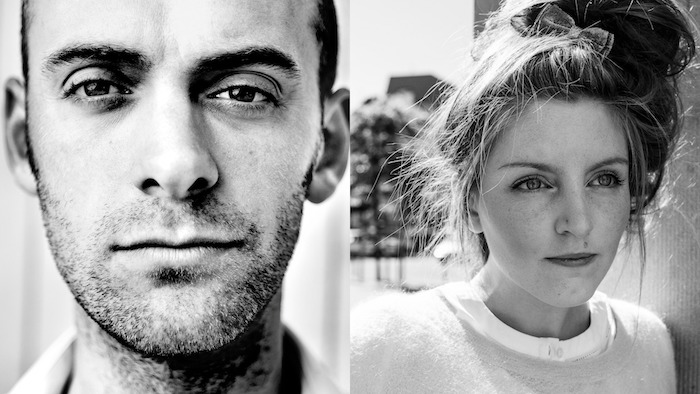 This video is available on our West Cork Literary Festival youtube channel. Click here to watch 
Jaap Robben's Summer Brother is the story of a dislocated family, a trailer park, an older brother with a disability and a younger one way out of his depth… Thirteen-year-old Brian lives in a trailer on a forgotten patch of land with his divorced and uncaring father Maurice.  His older brother Lucien, physically and mentally disabled, has been institutionalized for years. While Lucien's home is undergoing renovations, he is sent to live with Maurice and Lucien for the summer. Maurice is keen to take the money and leaves Brian to care for Lucien's special needs. But how do you look after someone when you don't know what they need? How do you make the right choices when you still have so much to discover? Summer Brother is an honest, tender account of brotherly love, which will resonate with readers of Rain Man.
"Jaap Robben handles delicate, dangerous material with subtlety and sympathy." Colm Tóibín
Part thriller, part coming-of-age novel, The Melting is an extraordinary and unsettling debut from Lize Spit, a reckoning with adolescent cruelty and the scars it leaves. This phenomenal Flemish international bestseller tells of a young woman's return to the small town where she suffered as a child and the payback she demands there. Eva can trace the route to Pim's farm with her eyes closed, even though she has not been to Bovenmeer for many years. There she grew up among the rape fields and dairy farms. There lies also the root of all their grief. Eva was one of three children born in her small Flemish town in 1988. Growing up alongside the boys Laurens and Pim, Eva sought refuge from her loveless family life in the company of her two friends. But with adolescence came a growing awareness of their burgeoning sexuality. Driven by their newly found desires, the children begin a game that will have serious and violent consequences for them all. Thirteen years after the summer she's tried for so long to forget, Eva is returning to her village. Everything fell apart that summer, but this time she'll be prepared. She has a large block of ice in her car boot and she's ready to settle the score…
"A debut that you wish every writer would write: surprising, imaginative and merciless *****" De Standaard
An extract from Lize's novel The Melting will be read by Kristen Gehrman who translated the novel into English and an extract from Jaap's novel Summer Brother will be read by young Scottish actor Finn.
This is the third in a series of four New Dutch Writing events supported by the Nederlands Letterenfonds / Dutch Foundation for Literature. These events take place online at 7pm every Monday during July 2021 as part of this year's West Cork Literary Festival
Jaap Robben
Jaap Robben is a Dutch poet, playwright, performer, and acclaimed children's author. You Have Me to Love, his first novel for adults, has received international glowing reviews and is the...
Read More
Lize Spit
Lize Spit gained a master's degree in screenplay writing and has also written prose and poetry, published in several magazines. In 2013 she won both the Jury Prize and the...
Read More
Michele Hutchison
Michele Hutchison is a literary translator from Dutch and French into English. As a former commissioning editor at various top publishing houses, she has translated more than twenty books from...
Read More
Kristen Gehrman
Originally from South Carolina, USA, Kristen Gehrman earned her Master's in Language Science with a specialization in Literary Translation from the University of Lausanne, Switzerland. She now lives in The...
Read More
Finn
Finn is 13 years old and lives in Edinburgh with his mum, dad and little sister, Meg. He is a green belt in taekwon-do, runs regularly and enjoys drama within...
Read More
Online
Online venues vary, see event details for links you need to participate, or we will let you know by email.
Read More