Monday 22 to Friday 26 October 2018
275
Prepare to be swept away into the wonderful world of live music making and performance with the Aurora Flute and Harp Duo. In this informal and educational workshop Fiona and Katie, along with their instruments, will explore the importance and power of water in music and the world.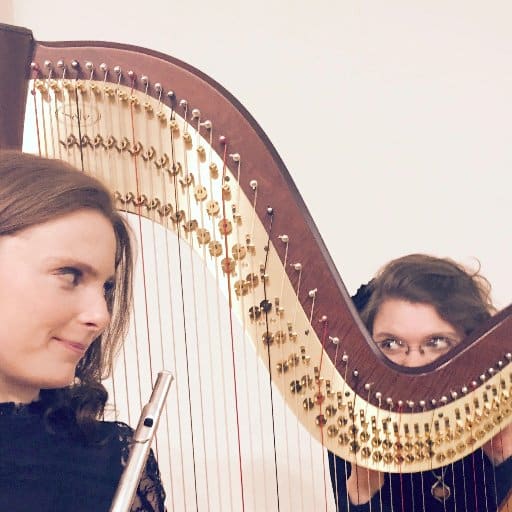 In this fun and interactive workshop, the musicians will help students discover the history and background of their instruments and demonstrate how they work. Their performances of music and themes from the classical and contemporary eras as well as music from the movies and the musicals will emphasise the importance of water in its many forms for life and how it has been an inspiration to many composers throughout the ages. This topic is particularly relevant in Ireland today due to the recent snow in March and the drought throughout the summer, as well as the general increase in awareness of water pollution and the need to protect our oceans by reducing plastic and waste.
The students will be encouraged to participate and engage in the workshops as they learn about and gain a better awareness of the importance of key skills in ensemble playing such as pulse, rhythm, dynamics, colour, communication and compositional techniques. Audience participation and involvement will be welcomed as questioning, clapping, singing-along, the use of chime bars and discussion will be employed throughout.
---