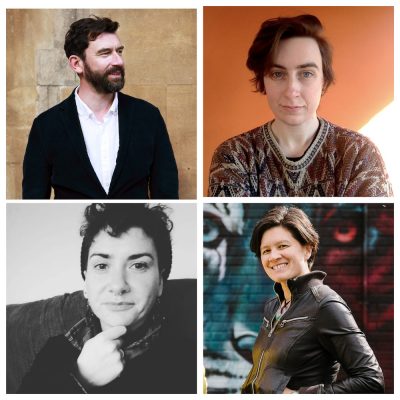 Queer Love: An Anthology of Irish Fiction was published by Southword Editions in 2020 and is edited by Paul McVeigh. The collection seeks to redress the lack of acknowledgement of the LGBTQI+ community in Irish literary anthologies, with a mixture of established writers of international standing, writers who have been making a splash in recent years and new emerging writers. This event will see Paul McVeigh, the editor of the anthology, in conversation with three of the contributors, James Hudson, Emer Lyons and Shannon Yee.
Paul McVeigh
Paul McVeigh's debut novel, The Good Son, won The Polari First Novel Prize and The McCrea Literary Award and was shortlisted for many others including the Prix du Roman Cezam in...
Read More
James Hudson
James Hudson is a Dublin-based speculative fiction writer. His fiction is published with Southword Editions, Stone of Madness Press, and forthcoming with Pop Up Projects; his non-fiction is published with...
Read More
Emer Lyons
Emer Lyons is a lesbian poet from West Cork living in Dunedin, New Zealand. In 2017 she was the recipient of the inaugural University of Otago City of Literature PhD...
Read More
Shannon Yee
Shannon Yee (Sickels) is an award-winning writer and producer. Her perspectives as an immigrant, ethnic minority, queer artist-parent with a disability living in NI are deeply embedded in her work. Shannon has...
Read More
Zoom
Zoom provides modern enterprise video communications, with an easy, reliable cloud platform for video and audio conferencing, collaboration, chat, and webinars across mobile devices, desktops, telephones, and room systems. The...
Read More