Thursday 19 November 2020
7:00 pm
€5
Join Tadhg Coakley, Louise O'Neill and Catherine Ryan Howard, three Cork writers whose latest novels were published this summer. They will be in conversation with Cork-based crime writer Catherine Kirwan.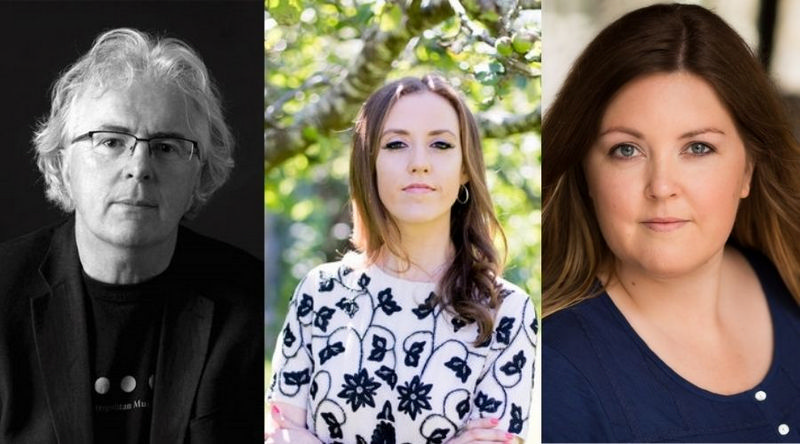 You can now watch the event free below.
Tadhg Coakley's new crime novel Whatever it Takes is Cork's One City One Book 2020. Detective Garda Collins knows who is responsible for most of the drugs, violence and prostitution in Cork city. The discovery of the body of an old friend's daughter fuels his need to take control away from the crime lords. Powered by emotion his vendetta against crime king-pin Dominic Molloy gets personal.
After The Silence is Louise O'Neill's gripping new novel. On the day of Henry and Keelin Kinsella's wild party at their big house a violent storm engulfed the island of Inisrún, cutting it off from the mainland. When morning broke Nessa Crowley's lifeless body lay in the garden, her last breath silenced by the music and the thunder. It was impossible to get off the island that night. The killer couldn't have escaped Inisrún, but no-one was charged with the murder. The mystery that surrounded the death of Nessa remained hidden. Until ten years later a team of documentary makers decide to find out the truth.
The Nothing Man is the brilliant new novel by Catherine Ryan Howard. "I was the girl who survived the Nothing Man. Now I am the woman who is going to catch him…" You've just read the opening pages of The Nothing Man, the true crime memoir Eve Black has written about her obsessive search for the man who killed her family nearly two decades ago. Supermarket security guard Jim Doyle is reading it too, and with each turn of the page his rage grows. Because Jim was – is – the Nothing Man. The more Jim reads, the more he realises how dangerously close Eve is getting to the truth. He knows she won't give up until she finds him. He has no choice but to stop her first…
Tadhg Coakley
Tadhg Coakley is from Mallow and lives in Cork city. His debut novel The First Sunday in September was shortlisted for the Mercier Press Fiction prize; it was published in...
Read More
Louise O'Neill
Louise O'Neill is the feminist powerhouse and outspoken voice for change whose novels Only Ever Yours and Asking for It helped to start important conversations about body image and consent....
Read More
Catherine Ryan Howard
Cork author Catherine Ryan Howard published her debut novel, Distress Signals, in 2016. It was a bestseller on both sides of the Atlantic and was shortlisted for the Irish Crime...
Read More
Zoom
Zoom provides modern enterprise video communications, with an easy, reliable cloud platform for video and audio conferencing, collaboration, chat, and webinars across mobile devices, desktops, telephones, and room systems. The...
Read More