Monday 28 December 2020
7:00 pm
Free
Kevin Barry in conversation with Una Mannion, John Patrick McHugh and Oonagh Montague, three of the contributors to Winter Papers 6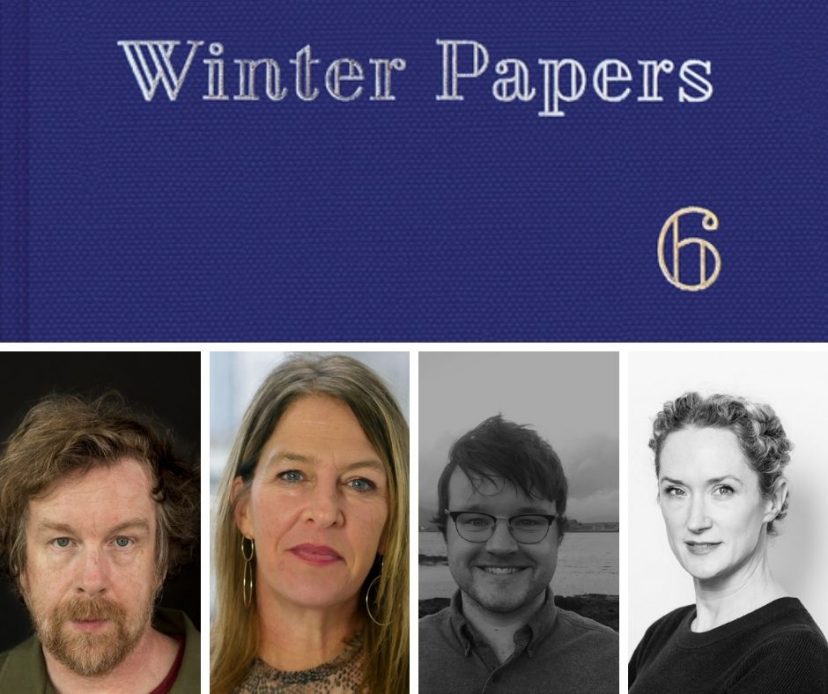 Volume 6 of Winter Papers, Ireland's annual anthology for the arts, is published by Curlew Editions. It offers fiction, non-fiction, poetry, photography, visual arts, along with craft interviews and in-conversation pieces on writing, film, theatre, photography and music. Winter Papers is edited by Kevin Barry and Olivia Smith.
In this event Kevin Barry will be in conversation with three of the contributors to Winter Papers 6 – Una Mannion, John Patrick McHugh and Oonagh Montague.
'A treasure trove of soul fuel with deep roots in Irish soil' Irish Times
The event video will unlock Monday 28th December, 7pm and will be available indefinitely.
9 - Kevin Barry
Kevin Barry is co-editor of Winter Papers as well as being the author of three novels and three short story collections. His awards include the IMPAC Dublin Literary Award, the...
Read More
Una Mannion
Originally from Philadelphia, Una Mannion is a writer and teacher based in County Sligo. She has won numerous prizes for her work including the Hennessy New Irish Writing Poetry Award,...
Read More
John Patrick McHugh
John Patrick McHugh is from Galway. His work has appeared in The Tangerine, Banshee, Granta, Winter Papers 2 and 6, and The Stinging Fly. His short story debut collection, Pure...
Read More
Oonagh Montague
Oonagh Montague is a writer from Cork. She was the editor of Arts Ireland for five years. She is also a reformed journalist. Now, Oonagh likes to write in the...
Read More
Online
Online venues vary, see event details for links you need to participate, or we will let you know by email.
Read More