Thursday 2 July 2020
7:00 pm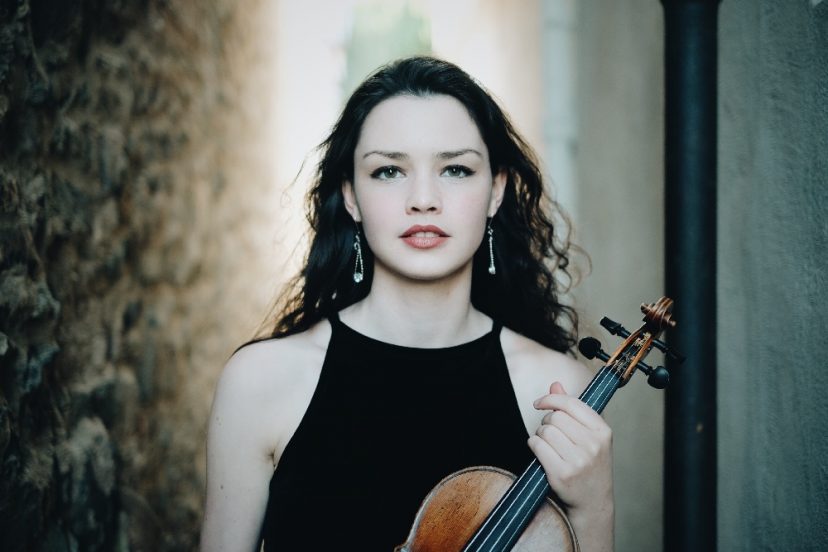 This specially filmed concert will become available to view here at 7pm on Thursday 2nd July 2020. The link will be shared on our social media, or you can check-in to this event page to watch it here.
If the concert is not immediately visible at that time, please refresh this page.
If you would like to make a donation towards the cost of these performances, please click on the Donate button below. All donations will go directly to the musicians.
This evening's event brings us back to Studio 150 in Bethlehemkerk in Amsterdam for our third concert in this welcoming venue. Two leading young Irish musicians, both living outside Ireland, come together to play a short selection of violin duos by Bartók. The 44 Duos came about when a distinguished music teacher came looking for a violin version of Bartók's pedagogical piano work For Children. Instead the composer produced a completely new composition based on his wide knowledge of folk music in the Balkans as is apparent from the titles of the individual Duos. The intrepid pair follow the Bartók with one of Schnittke's Mozart parodies, as Siobhán Doyle puts it in her announcement – a bit of fun!
Schubert's E flat Trio comes from another world, it is one of the towering masterpieces from his last year; Schubert at the height of his powers exploring the full range of expression from joyful affirmation to rapt meditation. It is surely the successor to Beethoven's Archduke Trio, it has the same power and nobility of expression. It was also built on the same scale and the last movement in particular is a famous case of Schubert's so-called heavenly lengths.
The first movement opens with a commanding theme of Beethovenian proportions and directness, followed by a cheerful melodic idea introduced almost as an afterthought that reappears insistently throughout the movement. The second subject is a poignant wisp of melody, lightly accompanied, that receives scant attention at its first appearance but returns to dominate the development. The recapitulation is built on a massive scale like the rest of the movement and it builds up an earth-shaking climax before we reach the coda.
The Andante is the heart of the work, combining power and poetry in a dramatically memorable way and even spreading its influence into the finale as well. Schubert borrowed the walking quaver chords from a Swedish folksong sung to him by a young Swedish tenor. Particularly powerful is a motto-like falling octave that accompanied the cry Farewell that Schubert makes a main feature of the movement. This eventually forms the core of two terrifying outbursts that hurl us unprepared into Schubert's bitter world of inner torment and in the process changes the dramatic possibilities of the piano trio for ever. The coda in a slower tempo provides one of those moments of heart-breaking poignancy as he sings out Farewell one last time.
The Scherzo, or is it a Minuet, is delightfully light-hearted with a strange Trio that opens with a heavy-footed folk dance quickly softened by a more graceful second idea when the dance loses momentum.  The finale begins amiably like an unassuming rondo in 6/8 and picks up a captivating second theme with exquisitely delicate scoring, which gradually increases its momentum. Before the development Schubert comes up with a startling innovation, a reprise of the slow movement's main theme transformed into 6/8 time and tempo. This extraordinary stroke is repeated in the coda with a wonderfully transfigured return of the slow movement theme, it is one of those moments when the heavens seem to open.
Programme
Online
Online venues vary, see event details for links you need to participate, or we will let you know by email.
Read More
Studio 150 Amsterdam
Studio 150 is a small concert hall and recording studio in Amsterdam.
Read More