Friday 18 September 2020
7:00 pm
Free
Recorded at Saint Anthony Park United Church of Christ, St Paul Minnesota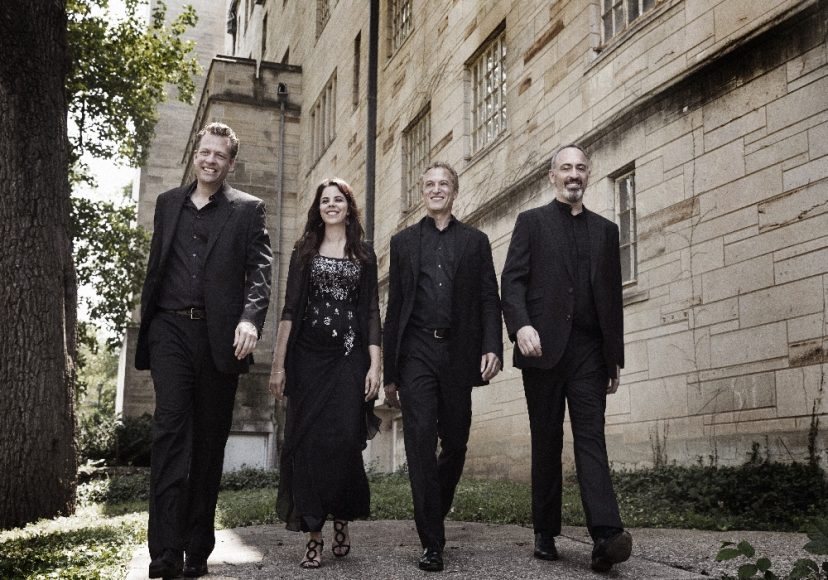 This specially filmed concert will become available to view here from 7pm on Friday 18th September until 18th October 2020. The link will be shared on our social media, or you can check-in to this event page to watch it here until its closing date.
If the concert is not immediately visible at the scheduled time, please refresh this page and/or clear your cache.
If you would like to make a donation towards the cost of these performances, please click on the Donate button below. All donations will go directly to the musicians.
2020 is the Centenary of Women's Suffrage in the USA. Pacifica Quartet will play a programme intended for the 2020 Chamber Music Festival, unfortunately cancelled due to the Covid-19 Lockdown. This concert is co-produced by the West Cork Chamber Music Festival, the Schubert Club and the Portland Chamber Music Festival. The concert features four great American female composers and closes with Fanny Mendelssohn's string quartet. This video will be released on the West Cork Chamber Music website at 7pm on Friday 18th September.
---
| Composer | Work |
| --- | --- |
| Amy Beach | String Quartet, Op. 89 |
| Ruth Crawford Seeger | String Quartet (1931) |
| Jennifer Higdon | Voices commissioned by the Pacifica Quartet |
| Florence Price | Andante moderato from Quartet in G major |
| Fanny Mendelssohn | String Quartet in E-flat major |
Online
Online venues vary, see event details for links you need to participate, or we will let you know by email.
Read More
Saint Anthony Park United Church of Christ
Saint Anthony Park United Church of Christ is a one story church, built in 1915 and renovated in 1997.
Read More