Sunday 5 July 2020
11:00 am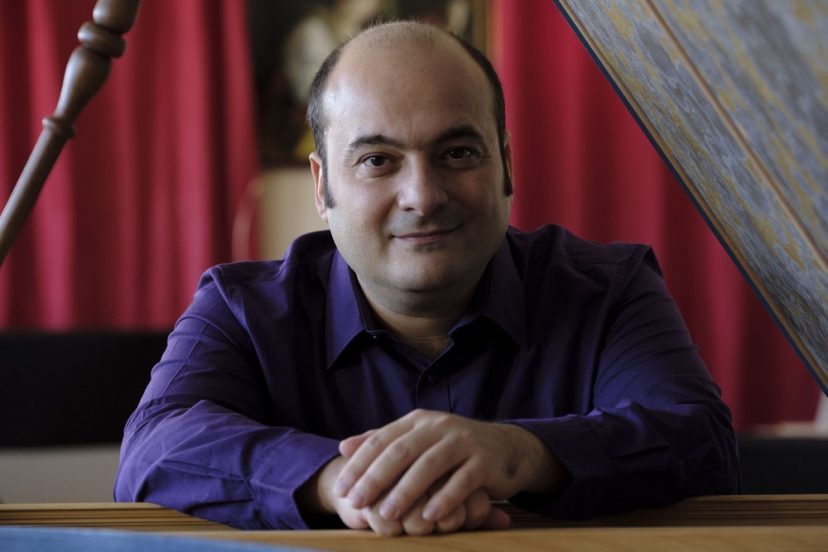 This specially filmed concert will become available to view here at 11am on Sunday 5th July 2020. The link will be shared on our social media, or you can check-in to this event page to watch it here.
If the concert is not immediately visible at that time, please refresh this page and/or clear your cache.
If you would like to make a donation towards the cost of these performances, please click on the Donate button below. All donations will go directly to the musicians.
Sweelinck Ballo del Granduca; Fantasia Chromatica
Byrd Fortune; La Volta
Sweelinck Paduana Lachrimae; Onder een Linde Groene
Richardson Galliard
Peerson The Primerose; The Fall of the Leafe
Byrd The Bells
Sweelinck Engelse Fortuyn; More Palatino
The Sixteenth and Early Seventeenth Centuries are a period when solo instrumental music begins to be move away from the shadow of the vocal stylistic tradition and forge its own place in the music tradition. Although solo keyboard works as a genre began their life as accompaniment for Renaissance dances, the nature of that style of playing, which would have involved improvisation, led to the composition of variations and dances for listening rather than dancing.
Many of the pieces heard in today's recital come to us from the Fitzwilliam Virginal Book, which records a large number of keyboard pieces from the Elizabethan and early Jacobean period. All the composers featured have works recorded there, and in the case of Richardson, it is largely owing to this Book that we have any of his pieces. This may or may not be due to the fact that William Byrd had a twenty-one year monopoly on printing music in England. Richardson, alone in this programme, was not a professional musician or composer, but a poet, courtier and magistrate under both Elizabeth I and James I. Little more remains of Peerson's compositions, although more was certainly published in his lifetime. Like Byrd, Peerson had strong Catholic leanings, but his talent and powerful patrons managed to afford him protection. Byrd's advantage over his contemporaries in printing doesn't detract from his reputation as one of the greatest and most influential composers of early keyboard music, for it was a well-deserved reputation that increased the status of English musicians in mainland Europe, where they were in great demand.
Sweelinck, a Dutch composer, was certainly influenced by the compositions coming from England at the time, particularly in his variations on secular music. He was a key figure in the development of organ music before J.S. Bach took his place at the pinnacle of keyboard composers. In his time, Sweelinck was particularly famous for his brilliant improvisations on both the organ and harpsichord. This ability was in much demand in the strict Protestant churches in the Netherlands and Germany, moving away from the High Church music, but allowing variations on psalm settings. Sweelinck's mastery of this art can be seen in his compositions and in his nickname the 'Orpheus of Amsterdam' and his international reputation no doubt accounts for his inclusion in the Fitzwilliam Virginal, one of the few non-English composers to be included. Although a prolific composer, only a portion of Sweelinck's work was published in his lifetime, but his pre-eminence as a teacher ensured that his music spread throughout northern Germany, where he was named 'the maker of organists.'
---
| Composer | Work |
| --- | --- |
| | A Collection of early Seventeenth Century keyboard works by Jan Pieterszoon Sweelinck, Martin Peerson and William Byrd |
Online
Online venues vary, see event details for links you need to participate, or we will let you know by email.
Read More
Museum of Metallurgy, Pruszków, Warsaw (Muzeum Hutnictwa)
The study and protection of western Mazovia's prehistoric heritage is the main focus of the Museum of Metallurgy, Pruszków, Warsaw. The museum was opened in 1975 in the wake of...
Read More