Monday 29 June 2020
7:00 pm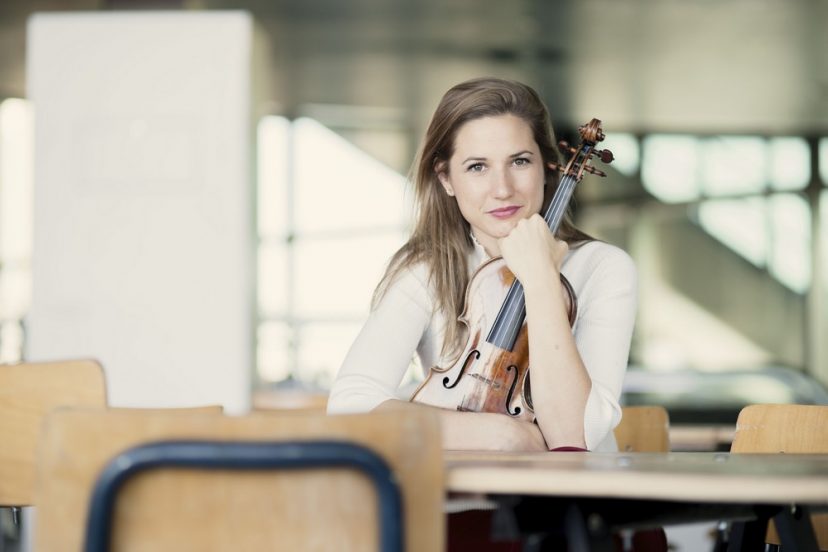 This specially filmed concert will become available to view here at 7pm on Monday 29th June 2020. The link will be shared on our social media, or you can check-in to this event page to watch it here.
If the concert is not immediately visible at that time, please refresh this page and/or clear your cache.
If you would like to make a donation towards the cost of these performances, please click on the Donate button below. All donations will go directly to the musicians.
Today sees the second of the four concerts in the Bethlehemkerk in Amsterdam with violinist Rosanne Philippens and pianist Aidan Mikdad, who pulled together this programme in a very short space of time. Despite the famous dedication, it seems that not only did Rodolphe Kreutzer never play 'his' Sonata but he also found the work outrageously unintelligible. The original violinist was George Bridgetower, who had the unnerving experience of playing from Beethoven's manuscript (probably with the ink still wet) with the composer improvising the piano part. Tolstoy was so taken with the Sonata he wrote a novella called The Kreutzer Sonata about a doomed marriage, terrifying jealousy and brutal murder that impressed Janáček so much he wrote a quartet about it. Of the Sonata itself Tolstoy wrote: Do you know the first presto? It is a terrifying thing that sonata.
Nothing really prepares us for that first presto that bursts upon us like a revelation from another planet. It is preceded by a measured, slow introduction, beginning with the unaccompanied violin playing four bars of multiple stopped chords. This introduction is linked to the movement itself by repetitions of the main motif, whose incendiary nature soon becomes apparent. The only pauses in the firestorm are for the gentle second subject, our two performers give it their all to great effect. The slow movement is a set of four variations with a coda that unfolds in a leisurely way allowing us to enjoy the delicate way Beethoven develops his ideas, especially after the craziness of the opening movement. Watching the two musicians in such close quarters, it feels as though they are exploring the music alongside the composer. In the serene and expansive coda the musicians seem to reminisce on the theme before moving on to the presto Finale. Here we recapture some of the energy of the first movement, but the theme is too dance-like to re-enact that primeval force.
Alexander Scriabin's appearance between Beethoven and Kreisler is like an invader from another world, but it gives a glimpse of the talent of this young pianist. Vers la flamme is a late work, a short musical poem, dense and concentrated like his famous Tenth Sonata. It begins with a slow introduction where a succession of chords seem to seek a direction, eventually bursting out into a kind of virtuoso ecstasy employing all Scriabin's signature practices of tremolos, trills and repeated chords – and suddenly it is over.
Every violinist has some Kreisler off by heart for the moment she needs something extra to complete a programme. Impressive virtuosity!
---
| Composer | Work |
| --- | --- |
| Beethoven | Violin Sonata in A major Op.47 'Kreutzer' |
| Scriabin | Verse la Flamme |
| Kreisler | Praeludium et Allegro |
Online
Online venues vary, see event details for links you need to participate, or we will let you know by email.
Read More
Studio 150 Amsterdam
Studio 150 is a small concert hall and recording studio in Amsterdam.
Read More