Sunday 4 to Wednesday 7 July 2021
2 days
8:00 pm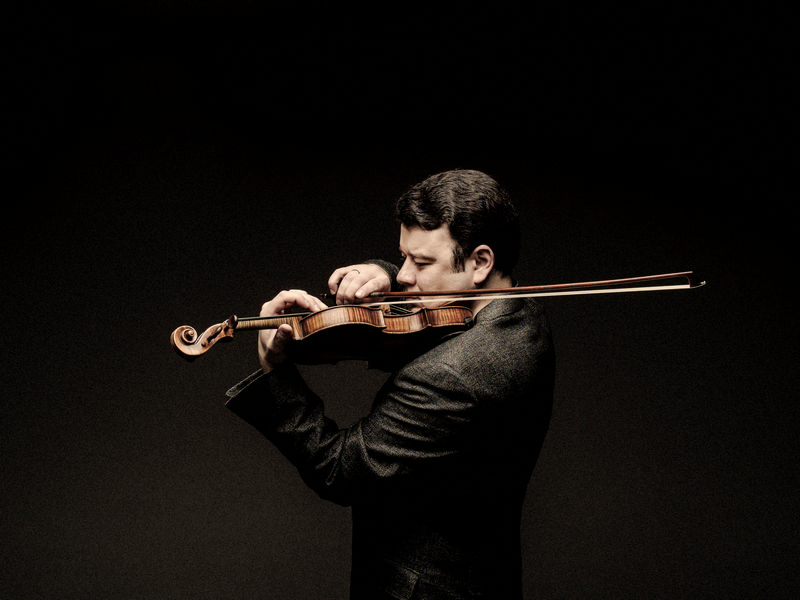 Lera Auerbach's Par.ti.ta is the result of her long-term collaboration with Vadim Gluzman and her lifelong fascination with Bach. It was composed quite specifically to be played as a prelude to the D minor Partita as in this performance, Par.ti.ta boldly flowing into Partita. There are traces and echoes of Bach throughout the piece, with a relationship more on a subconscious level than in terms of using direct quotes, though identifiable moments can be found. Exploring the outer extremes of the violin's range and the performer's technique, Auerbach creates a wealth of intriguing material, the technical effects always in place to serve an expressive point. There is a Schnittke-like feel to the terrifying repetitions of the seventh Adagio tragico movement, and the mood in general is one of serious and movingly melancholy as well as violently dramatic at times. Bach's D minor Partita is most famous for its extraordinary final movement, the Chaconne, said to have been composed on learning of his first wife's death. Brahms describes it the most wonderful, unfathomable piece of music. On one stave, for a small instrument, the man writes a whole world of the deepest thoughts and most powerful feelings.
26. Partitas Old and New_Programme Notes
Visit the OCL event page for more booking details
European Broadcast 8pm Irish Standard Time
North American Broadcast 8pm ET (1am Irish Standard Time)
On Demand will become available after the conclusion of the North American broadcast for 48 hours (5 July 2am – 7 July 2am IST)

---
| Composer | Work |
| --- | --- |
| Lera Auerbach | par.ti.ta |
| Johann Sebastian Bach | Partita No.2 in D minor BWV 1004 |
Ganz Hall, Roosevelt University, Chicago
This exquisitely ornamented performance hall is a delightful setting for music. The Rudolph Ganz Memorial Hall has won multiple architectural awards and is a stunning example if artistic collaboration, with...
Read More
Online
Online venues vary, see event details for links you need to participate, or we will let you know by email.
Read More