Saturday 10 July 2021
8:00 pm
€5
This special edition of The Tolü & Feli Show was filmed in Bantry House in June for the West Cork Literary Festival. Join us for an inspiring event with singer-songwriter Tolü Makay and poet and performance artist FELISPEAKS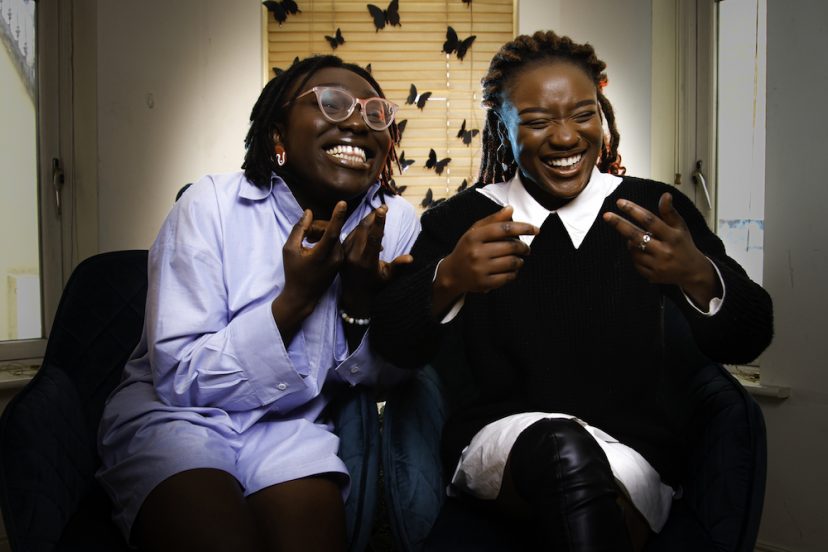 This event is available to rewatch on our West Cork Literary Festival youtube channel. Click here to watch
The Tolü & Feli Show features singer-songwriter Tolü Makay and poet and performance artist FELISPEAKS in vulnerable and honest discussions about various topics. Topics range from friendship, to trauma and toxicity, to entrepreneurship.This show is demonstrating and discussing vulnerability, and encourages watchers in ways and means of being vulnerable with those around them. In this event Tolü and Feli discuss "Celebrity Culture".
The Tolü & Feli Show began earlier this year with a new episode appearing online every Saturday. This special edition was filmed in Bantry House last month for the West Cork Literary Festival.
Tolü and Feli's participation in the festival and their visit to West Cork is part of our Read On programme of events and is co-funded by the Creative Europe Programme of the European Union
Tolü Makay
Following a string of impressive singles "Let Me In" and "Don't Let Go" that firmly announced the emergence of a rising star, Tolü Makay unveiled her much-anticipated debut EP 'Being'...
Read More
FELISPEAKS
FELISPEAKS is a Nigerian-Irish Poet, Performer, Playwright from Co. Longford. As well as being a member of the Dublin City Council's Culture Company Advisory Panel since 2018, FELISPEAKS was appointed...
Read More
Vimeo
Professional video platform. Vimeo serves a global community — from award-winning filmmakers to popular fitness gurus and everything in between.
Read More