Saturday 10 July 2021
6:00 pm
€10
Join Rónán Hession for an evening with his beautiful new novel Panenka, the tale of a former footballer's second chance at life. Rónán will be in conversation with Don O'Mahony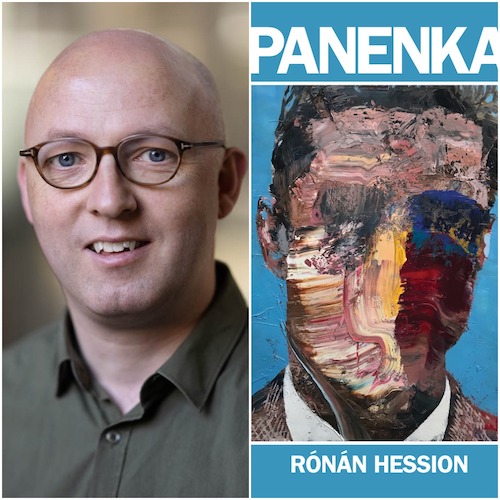 Tickets for this event will go on sale by phone only 02752788 on Tuesday 6 July at 12 noon and will be sold in pods of 2 tickets. Capacity for this event is very limited and further instructions regarding Covid-19 compliance will be sent to ticketholders. Attendance is for ticketholders only. This event will take place outdoors and socially distant seating will be provided.
"His name was Joseph, but for years they had called him Panenka, a name that was his sadness and his story."
Panenka has spent 25 years living with the disastrous mistakes of his past, which have made him an exile in his hometown and cost him his dearest relationships. Now aged 50, Panenka begins to rebuild an improvised family life with his estranged daughter and her seven-year-old son. Faced with losing everything, he meets Esther, a woman who has come to live in the town to escape her own disappointments. Together, they find resonance in each other's experiences and learn new ways to let love into their broken lives. Panenka is the beautiful new novel by Rónán Hession and it was published by Bluemoose Books in May 2021.
Rónán Hession
Rónán Hession is an award-winning musician and writer. He wrote and recorded music as Mumblin' Deaf Ro and was nominated for a Choice Music Award. His debut novel Leonard And...
Read More
Don O'Mahony
Don O'Mahony is a freelance writer for the Irish Examiner and Echo, covering arts, culture and entertainment.  He also contributes to the Journal of Music. For two decades he produced and presented an arts programme...
Read More
Bantry House
Bantry House is not only one of the finest historic houses in Ireland but it also commands one of the best views overlooking Bantry Bay in West Cork. The original...
Read More