Saturday 10 July 2021
3:00 pm
€10
Rachel Donohue and Anne Griffin both published their eagerly-awaited second novels, The Beauty of Impossible Things and Listening Still, earlier this year. They are joining us in Bantry for a conversation with Sue Leonard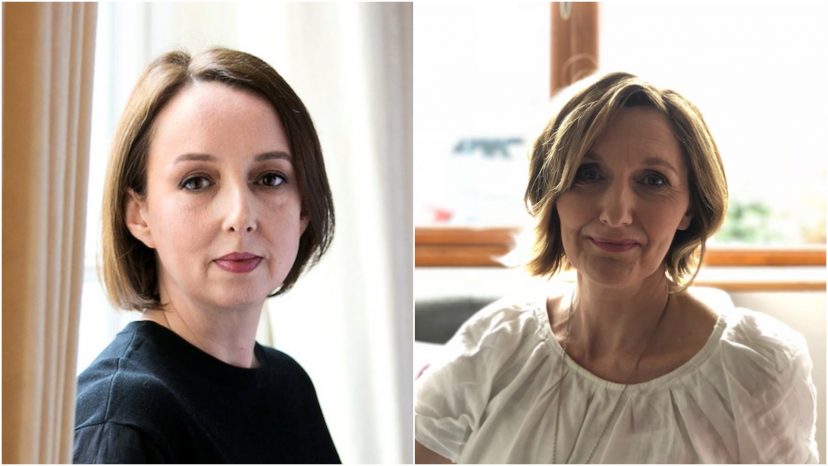 Tickets for this event will go on sale by phone only 02752788 on Tuesday 6 July at 12 noon and will be sold in pods of 2 tickets. Capacity for this event is very limited and further instructions regarding Covid-19 compliance will be sent to ticketholders. Attendance is for ticketholders only. This event will take place outdoors and socially distant seating will be provided.
The Beauty of Impossible Things by Rachel Donohue is a darkly beguiling coming-of-age tale, threaded with fading seaside glamour and simmering heat. The summer Natasha Rothwell turns fifteen, strange dancing lights appear in the sky above her small town, lights that she interprets as portents of doom. Natasha leads a sheltered life with her beautiful, bohemian mother in a crumbling house by the sea. As news of the lights spreads, more and more visitors arrive in the town, creating a feverish atmosphere of anticipation and dread. And the arrival of a new lodger, the handsome Mr Bowen, threatens to upset the delicate equilibrium between mother and daughter. Then Natasha's fears seem to be realized when a local teenager goes missing, and she is called on to help. But her actions over that long, hot summer will have unforeseen and ultimately tragic consequences that will cast a shadow for many years to come…
"Rachel Donohue blends a coming-of-age tale and the supernatural in a potent cocktail." The Irish Times
In Anne Griffin's new novel Listening Still, a young woman can hear the dead –
a talent which is both a gift and a curse. Jeanie Masterson has a gift: she can hear the recently dead and give voice to their final wishes and revelations. Inherited from her father, this gift has enabled the family undertakers to flourish in their small Irish town. Yet she has always been uneasy about censoring some of the dead's last messages to the living. Unsure, too, about the choice she made when she left school seventeen years ago: to stay or leave for a new life in London with her charismatic teenage sweetheart. So when Jeanie's parents unexpectedly announce their plan to retire, she is jolted out of her limbo. In this captivating successor to her bestselling debut, Anne Griffin portrays a young woman who is torn between duty, a comfortable marriage and a role she both loves and hates and her last chance to break free, unaware she has not been alone in softening the truth for a long while.
"Beautifully observed, masterful storytelling." Graham Norton
Rachel Donohoe
Rachel Donohue graduated from University College, Dublin, in Philosophy and Politics before embarking on a career in communications and media relations. Her debut novel, The Temple House Vanishing was an...
Read More
Anne Griffin
Anne Griffin's first novel When All is Said was a Number One bestseller in Ireland in 2019 and chosen as the Sunday Independent Newcomer of the Year in the An...
Read More
Sue Leonard
A Journalist and Ghostwriter, Sue Leonard is the co-author of twelve books including two number one best-sellers. If Memory Serves Me Wrong, co-written with the former actor and Riverdance manager, Ronan...
Read More
Bantry House
Bantry House is not only one of the finest historic houses in Ireland but it also commands one of the best views overlooking Bantry Bay in West Cork. The original...
Read More