Friday 3 July 2020
4:00 pm
5:00 pm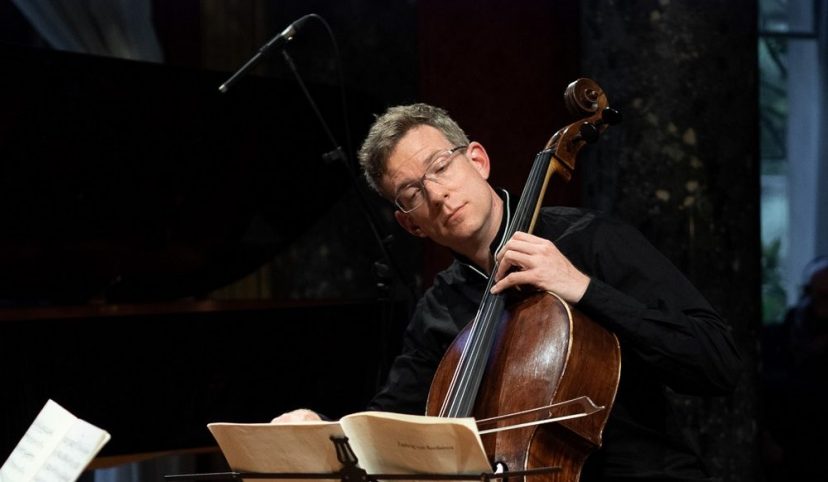 Britten's Third Quartet was both his swansong and his homage to his great contemporary and friend, Dmitri Shostakovich, who had died that summer. He had four movements completed before going on holiday to Venice, the scene of his final opera completed two years earlier. He wrote the Finale in Venice, inevitably subtitling it La Serenissima, the music recalling the bells of the church of Santa Maria della Salute as well Death in Venice. La Serenissima is a glorious Passacaglia, whose calm, long drawn-out, stately theme works its way almost unbearably into our hearts as we realise this is a great composer's last farewell. The final bars remain unresolved as Britten himself said: I want the work to end with a question.
Sofia Gubaidulina is in her late eighties and is still composing. She does not make things easy for either musicians or audience. This Sonata for violin and cello is dedicated to two great Russian musicians, Oleg Kagan and Natalia Gutman, who played the first performance at the Kuhmo Chamber Music Festival in 1988. We are lucky to have two great musicians, Vadim Gluzman and Johannes Moser to play it for us.
Programme
St. Brendan's Church
This beautiful old church was built in 1818, and is Church of Ireland. It was designed by Henry Edward Kendall, and is in the gothic style. It's situated in the...
Read More