Monday 29 June 2020
4:00 pm
5:00 pm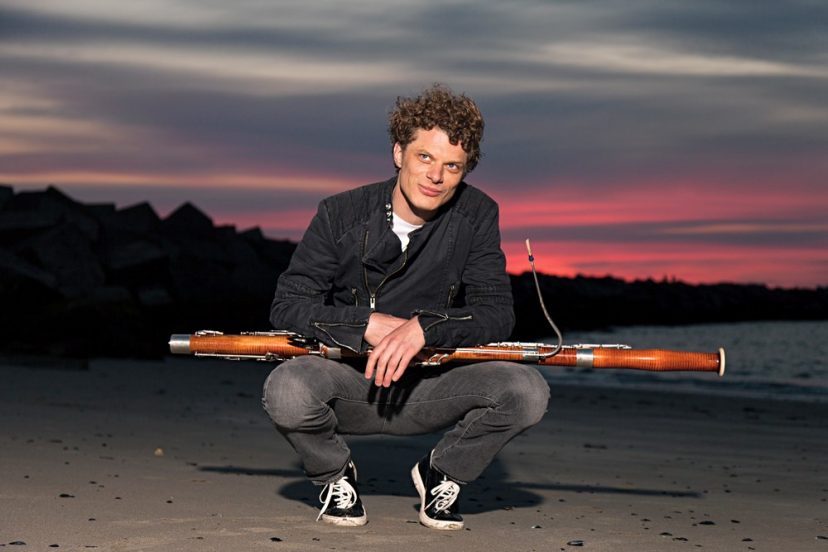 Signum Quartet first played in Bantry eight years ago and again three years later. Like all the visiting Quartets they are happy to play a wide selection of repertoire as this Crespo Concert shows. To begin with they introduce us to the Munich/Berlin-based Greek conductor/composer Konstantia Gourzi. Her nine fragments of an eternity is barely ten minutes long but her music reminds us that a moment of deep intensity may only last as long as a single breath. It is no surprise that she studied with the master of miniatures, György Kurtág.
Schubert was only seventeen when he wrote the remarkable B flat Quartet, the opening movement alone astonishes with its moments of extreme violence suddenly blossoming into glorious lyricism, a dramatic confrontation continued in the Andante. The third movement Trio is one of those miraculous episodes only Schubert could write and the presto finale showed the young composer in complete control.
The Finnish composer Sebastian Fagerlund's Woodland Variations is a co-commission with the Amsterdam Quartet Biennale and Korsholm Music Festival in Finland. The bassoon soloist, Bram van Sambeek, has been a regular visitor to Bantry.
Programme
| Composer | Work | Artist(s) |
| --- | --- | --- |
| Konstantia Gourzi | String Quartet No.2 nine fragments of eternity, Op.33/2 IRISH PREMIERE | Signum Quartet |
| Schubert | String Quartet No.8 in B flat major, D.112 | Signum Quartet |
| Fagerlund | Bassoon Quintet 'Woodland Variations' FESTIVAL CO-COMMISSION | Signum Quartet Bram van Sambeek |
St. Brendan's Church
This beautiful old church was built in 1818, and is Church of Ireland. It was designed by Henry Edward Kendall, and is gothic style. It's situated in the centre of...
Read More