Monday 29 June 2020
11:00 am
12:00 pm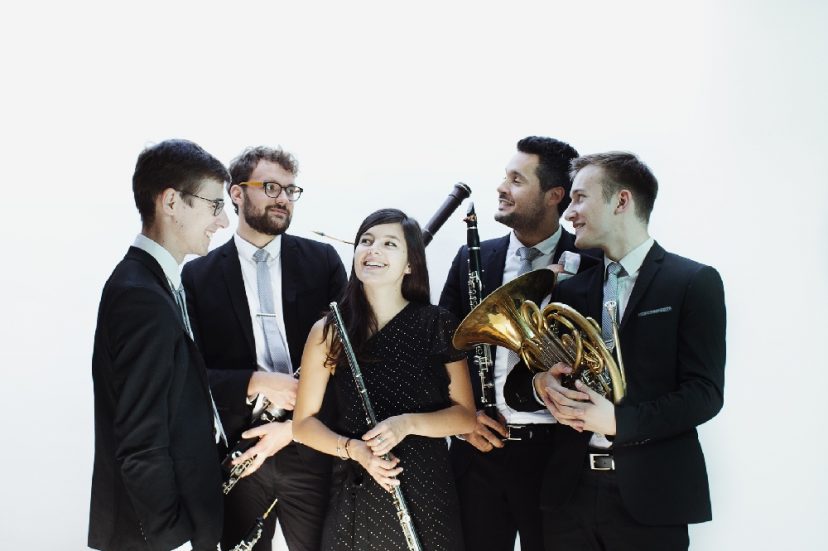 The Ouranos Wind Ensemble from France, now in quintet form, make their Bantry debut with Malcolm Arnold's entertaining Three Shanties, three simple songs given witty and delighted new life. Ligeti's Bagatelles are perhaps the twentieth century's best-loved wind quintet, quintessentially Hungarian – Bartók is never far away, but he never wrote anything quite like this. And you have never heard it played quite like this either. Karol Beffa's Five O'clock is another surprise, crisp, rhythmic, exuberant, exciting and very French. The First Quintet by Jean Françaix is notorious for being outrageously difficult to play, the challenge being to make its sprightly vitality sound completely natural – for the audience it is pure pleasure.
---
| Composer | Work |
| --- | --- |
| Arnold | Three Shanties for Wind Quintet, Op.4 |
| Ligeti | Six Bagatelles for Wind Quintet |
| Beffa | Five O'Clock for Wind Quintet |
| Francaix | Wind Quintet No.1 |
St. Brendan's Church
This beautiful old church was built in 1818, and is Church of Ireland. It was designed by Henry Edward Kendall, and is gothic style. It's situated in the centre of...
Read More