Sunday 14 July 2019
3:00 pm
€18
CANCELLATION ANNOUNCEMENT: Unfortunately Tracey Thorn is unable to travel to Ireland tomorrow so her West Cork event is cancelled. All ticket holders have been contacted. Apologies for any disappointment. We really hope that Tracey will be able to join us next year.

If you have tickets for the event and have not yet been refunded, please contact the office on 027 52788.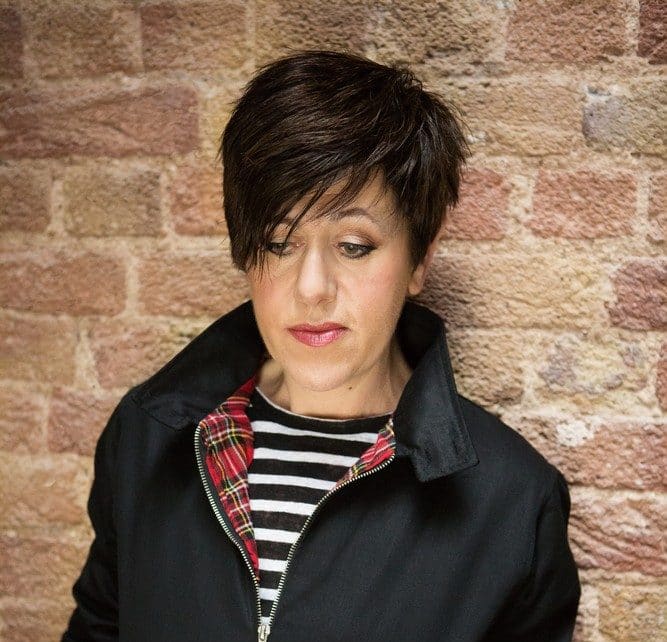 Another Planet: A Teenager in Suburbia is a new memoir about suburban childhood from Tracey Thorn, singer-songwriter and Sunday Times best-selling author.
'I'm not the only person to have grown up stifled and bored in suburbia, it's almost the law. The diary entries, this monotonous litany of having nothing to do, are a relentless howl of frustrated energy. Brookmans Park was stultifying, frozen-in-time. In the world at large, things changed a lot during the 1960s and 70s, but in the heart of the Green Belt nothing seemed to move. Stranded in the past, it wrestled with the present, and hated the future. And there I was, stuck with it.'
In a 1970s commuter town, Tracey's teenage life was forged from what failed to happen. Her diaries were packed with entries about not buying things, not going to the disco, the school coach not arriving. Before she was a bestselling musician and writer, Tracey Thorn was a typical teenager: bored and cynical, despairing of her aspirational parents. Her only comfort came from house parties, Meaningful Conversations, and the female pop icons who hinted at a new kind of living.
Returning more than three decades later to Brookmans Park, scene of her childhood, Tracey takes us beyond the bus shelters and pub car parks, the utopian cul-de-sacs, the train to Potters Bar and the weekly discos, to the parents who wanted so much for their children, the children who wanted none of it. With her trademark wit and insight, Tracey reconsiders the greenbelt post-war dream so many artists have mocked, and so many artists have come from.
"The planet in question is one that so many of us were beamed down from but, oddly, it remains a rarely described place – Tracey Thorn redresses that here in a memoir that is written with great humour and skill, and with a poignancy that deepens as the pages turn." Kevin Barry
"I adored this. Wise, tender, beautifully observed, deadly funny. A green belt memoir classic." Max Porter
Tracey Thorn
Tracey Thorn is a singer-songwriter and writer. After forming her first band, Marine Girls, while still at school, she delivered her breakthrough debut mini solo album, A Distant Shore, in...
Read More
The Maritime Hotel
The stylish Maritime Hotel is set on Bantry Bay amid the three rugged peninsulas of Mizen Head, Sheep's Head and Beara. Have a wonderful meal in The Maritime Bar or...
Read More