Sunday 14 July 2019
5:00 pm
€18
Catherine Kirwan and Catherine Ryan Howard will read from their latest crime novels in the atmospheric setting of Bantry Courthouse.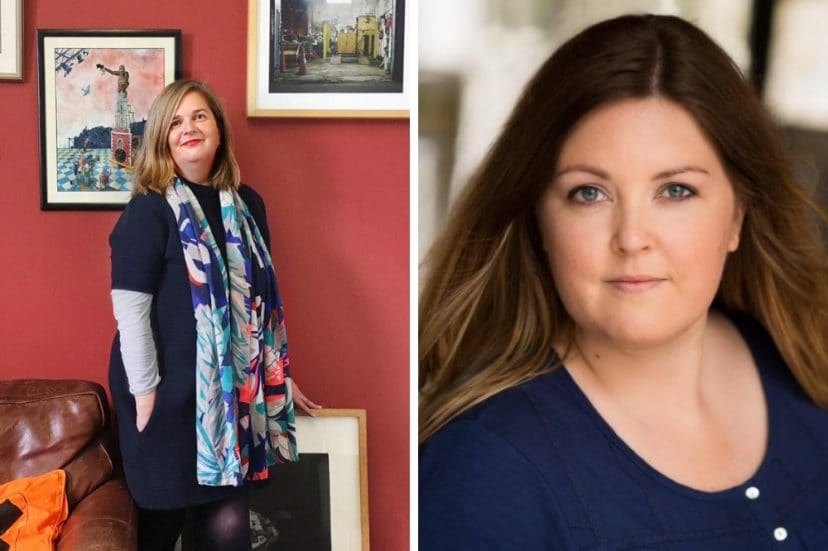 Catherine Kirwan's Darkest Truth is a #MeToo thriller about a suspicious suicide, a predatory film director, and the woman who'll risk anything to bring him to justice. It only takes one person to break the silence. When solicitor Finn Fitzpatrick is approached by a man in Cork city to investigate the death of his daughter, her first instinct is to refuse.  The father is grieving, and unable to accept that his daughter committed suicide. And yet something about the man's story chimes with Finn. Why did a bright, confident, beautiful young girl suddenly drop out of school, isolating herself from everyone who cared about her?  Could it be that the father's suspicion is right and that his daughter was groomed and abused by the most famous film director in Ireland? If the story is true there are bound to be other victims. The more she investigates, the darker and more twisted the picture becomes. Soon Finn herself is in danger.  Because these are powerful people she is trying to expose. And they are willing to do anything to protect their secrets.
Rewind is Catherine Ryan Howard's deeply compelling new thriller that taps into our worst fears about surveillance, sexual harassment and abuse. It will be published in September but Catherine is going to give us a sneak preview..
PLAY
Andrew, the manager of Shanamore Holiday Cottages, watches his only guest via a hidden camera in her room. One night the unthinkable happens: a shadowy figure emerges onscreen, kills her and destroys the camera. But who is the murderer? How did they know about the camera? And how will Andrew live with himself?
PAUSE
Natalie wishes she'd stayed at home as soon as she arrives in the wintry isolation of Shanamore. There's something creepy about the manager. She wants to leave, but she can't – not until she's found what she's looking for…
REWIND
Psycho meets Fatal Attraction in this explosive story about a murder caught on camera. You've already missed the start. To get the full picture you must rewind the tape and play it through to the end, no matter how shocking…
"Incredibly pacey – what lifts Catherine's work above many others in the genre is the quality of her writing and the strength of her characterization." Sinead Crowley [on The Liar's Girl]
Catherine Kirwan
Catherine Kirwan grew up on a farm in the parish of Fews, County Waterford. She studied law at UCC and lives in Cork where she works as a solicitor.  Several...
Read More
Catherine Ryan Howard
Cork author Catherine Ryan Howard published her debut novel, Distress Signals, in 2016. It was a bestseller on both sides of the Atlantic and was shortlisted for the Irish Crime Novel of the...
Read More
Bantry Courthouse
Note this is the new courthouse, halfway down the square between the old cinema and the firestation.
Read More