Wednesday 17 July 2019
1:00 pm
Free
Tadhg Coakley and Mary White capture the passion for the GAA in Cork in a novel about the All-Ireland Hurling Final and a behind-the-scenes look at the Cork Ladies Footballers who won ten All-Ireland titles in eleven years.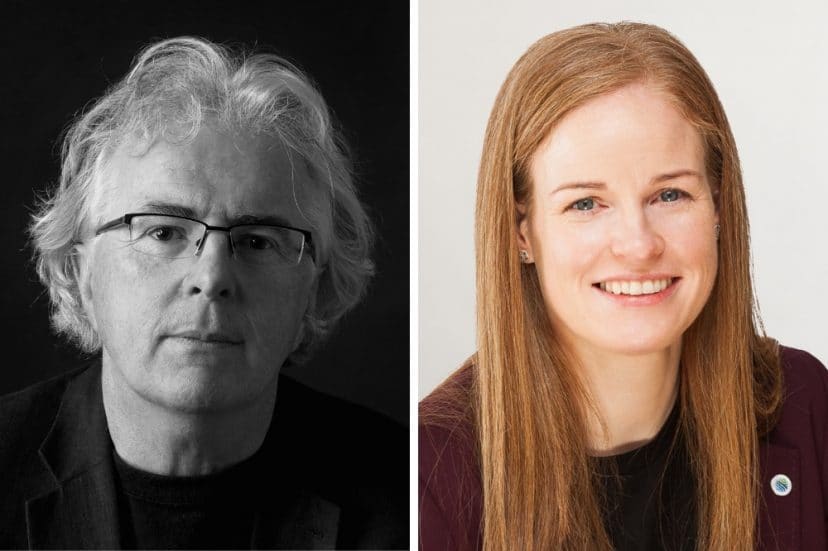 Tadhg Coakley's The First Sunday in September is set on All-Ireland Hurling Final Day. A hungover Clareman with gambling debts travels up to Dublin for the match, secretly hoping his county will lose. An Englishwoman attends the final with her partner, wondering when to tell him that she's pregnant. A long-retired player watches the match from the stands, his gaze repeatedly falling on the Cork captain, whom he and his wife gave up for adoption years earlier. Clare's star forward struggles under the weight of expectation. Cork's talisman waits for the sliothar to fall from the sky, aware that his destiny is already set. Technically daring and with an unforgettable cast of characters, The First Sunday in September announces Tadhg Coakley as an exciting new voice in Irish fiction.
"The First Sunday in September really is quite an achievement. The stories are vibrant and authentic, brimming with intensity and desire. I enjoyed it immensely." Donal Ryan
"Inventive and compelling, this lifts off the page. A visceral sports novel, and yet so tender." Danny Denton
"Imagine Raymond Carver meets Donal Ryan and you have Tadhg Coakley's novel. His writing is taut and vivid, his voice compelling and compassionate." Mary Morrissy
Mary White's Relentless: The Inside Story of the Cork Ladies Footballers tells the story of the rise of Cork ladies football 2005-2015, from having never won a senior title in the sport, to winning ten All-Ireland titles in eleven years. Mary takes us behind the scenes and shows what makes the Cork ladies footballers one of the most successful teams ever in the history of Irish sport. The book was shortlisted for the 2015 Setanta Ireland Sports Book of the Year. This edition contains a new introduction from the author.
"It would have been disastrous if the best team in Irish sport had passed into history without their story being told. Luckily for them and for us, Mary White was there, taking notes right from the beginning and can give an outsider's view with an insider's knowledge. It's not often that happens. A great insight into a truly great team." Malachy Clerkin, Irish Times
Tadhg Coakley
Tadhg Coakley graduated with first-class honours from the MA in Creative Writing in University College Cork in 2017. His stories have appeared in publications such as Quarryman, The Honest Ulsterman...
Read More
Mary White
Mary White covered ladies football for 17 years. In 2018, she ghost-wrote Game Changer – the first ever autobiography by a female GAA player – for Mayo legend and AFLW Greater Western Sydney...
Read More
Bantry Library
Directions to the Library: From Bantry Main Square, turn left at Harrington Estates. Continue straight up New Street and then on to Bridge Street (all one way streets) until you...
Read More