Tuesday 16 July 2019
1:00 pm
Free
Ottawa International Writers Festival present an exciting duo of writers from Canada – Craig Davidson & Cherie Dimaline. Heather O'Neill was scheduled to be part of this event but is unable to travel to Ireland.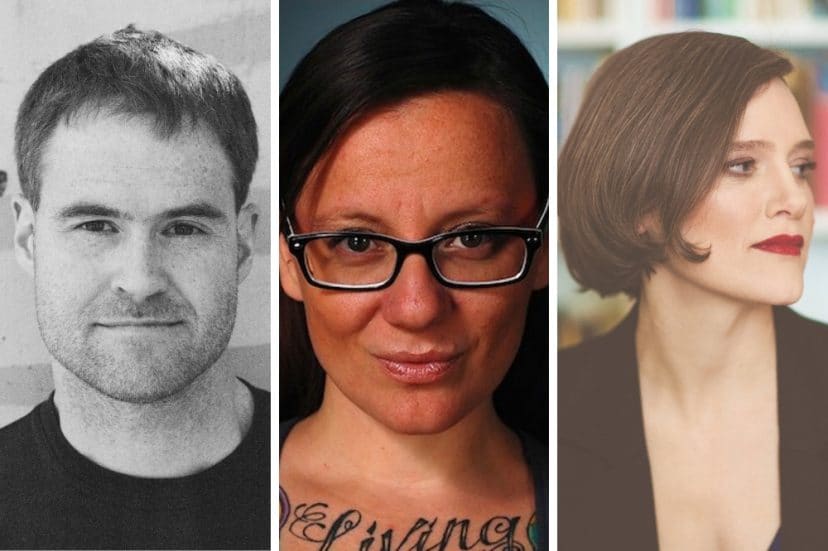 Heather O'Neill is unfortunately unable to travel to Ireland and will therefore not take part in this event.
Craig Davidson's The Saturday Night Ghost Club is "a moving, delightful, thrillingly unexpected coming-of-age story about the irresistible collision of childhood's dark wonders and adulthood's haunting mysteries." (Elan Mastai). When neurosurgeon Jake Baker operates, he knows he's handling more than a patient's delicate brain tissue – he's altering their seat of consciousness, their golden vault of memory. And memory, Jake knows well, can be a tricky, quicksilver thing. When growing up in 1980s Niagara Falls, a.k.a. Cataract City–a seedy but magical, slightly haunted place–one of Jake's closest confidantes was his uncle Calvin, a sweet but eccentric misfit enamored of occult artefacts and outlandish conspiracy theories. The summer Jake turned twelve, Calvin invited him to join the "Saturday Night Ghost Club"–a seemingly light-hearted project to investigate some of Cataract City's more macabre urban myths. Over the course of that life-altering summer, Jake not only met his lifelong best friend and began to imagine his own future, he came to realize that his uncle's preoccupation with chilling legends sprang from something so painful, and buried so deep, that Calvin himself was unaware of the source.
Cherie Dimaline will read from her award-winning YA novel The Marrow Thieves. In a dystopian future humanity has nearly destroyed its world through global warming, but now an even greater evil lurks. The Indigenous people of North America are being hunted and harvested for their bone marrow, which carries the key to recovering something the rest of the population has lost: the ability to dream. In this dark world, Frenchie and his companions struggle to survive as they make their way up north to the old lands. For now, survival means staying hidden. But what they don't know is that one of them holds the secret to defeating the marrow thieves.
"A timely and necessary read… powerful and endlessly smart, it's a crucial work of fiction for people of all ages." Quill & Quire
"There is much to learn from The Marrow Thieves as well as much to enjoy while reading it. There are warm and tender moments as well as harsh reminders of residential schools and the effects of societal carelessness in allowing global warming to become irreversible. Indigenous and non-Indigenous readers alike will think about the themes and the characters long after they close the cover." CM Magazine
Craig and Cherie are part of a delegation of writers from Canada selected by Ottawa International Writers Festival. We acknowledge the support of the Canada Council for the Arts. Nous remercions le Conseil des arts du Canada de son soutien.
Craig Davidson
Craig Davidson was born and grew up in St. Catharines, Ontario, near Niagara Falls. He has published four previous books of literary fiction, including Rust and Bone, which was the inspiration...
Read More
Cherie Dimaline
Cherie Dimaline is an award-winning Métis author and editor whose award-winning fiction has been published and anthologized internationally. In 2014, she was named the Emerging Artist of the Year at...
Read More
Heather O'Neill
Heather O'Neill is a Canadian novelist, poet, short-story writer and essayist. Her work, which includes Lullabies for Little Criminals, The Girl Who Was Saturday Night, Daydreams of Angels, The Lonely Hearts Hotel, and Wisdom...
Read More
Bantry Library
Directions to the Library: From Bantry Main Square, turn left at Harrington Estates. Continue straight up New Street and then on to Bridge Street (all one way streets) until you...
Read More