Sunday 27 to Wednesday 30 June 2021
2 days
8:00 pm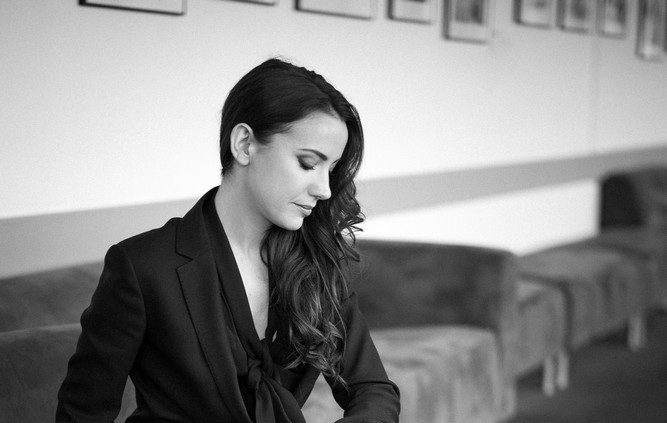 Pierre Louÿs was a Belgian-born French poet, who was not above an occasional literary hoax if it generated good publicity. One of his greatest publishing successes was Les Chansons de Bilitis one hundred and forty three prose poems which he claimed he had translated from a recently discovered ancient Greek text, but had in fact written himself. They caused quite a sensation at the time for their eroticism and antique sensuality and the discovery of the hoax did not affect their popularity. He was one of Debussy's closest friends and the composer chose three of his poems for this set. Ravel was fascinated by the imaginary exoticism of the Orient and in particular with Shéhérazade, the narrator and heroine of The Arabian Nights. His three songs conjure a voluptuous Orient filled with intoxicating perfumes, a universe where beauty, desire and violence live uneasily together. Berlioz' Nuits d'Été is a song cycle for incurable romantics – the search for wild strawberries, the ecstatic Spectre of the Rose, doomed lovers and of course the Unknown Isle where love endures forever.
17. L'Amour_Programme Notes
17.L'Amour_Lyrics
Visit the OCL event page for more booking details
European Broadcast 8pm Irish Standard Time
North American Broadcast 8pm ET (1am Irish Standard Time)
On Demand will become available after the conclusion of the North American broadcast for 48 hours (28 June 2am – 30 June 2am IST)

---
| Composer | Work |
| --- | --- |
| Claude Debussy | Chansons de Bilitis |
| Maurice Ravel | Shéhérazade |
| Hector Berlioz | Nuits d'été |
Voces8Studios, St Anne & St Agnes Church, London
Located near to the St Paul's Cathedral in the heart of London, this delightful Wren Church is a centre for vocal excellence, education and performance. There has been a church...
Read More
Online
Online venues vary, see event details for links you need to participate, or we will let you know by email.
Read More