Wednesday 17 November 2021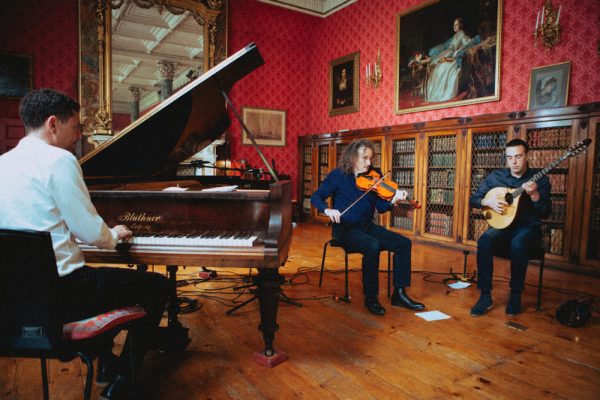 Masters of Tradition's Artistic Director and one of the world's leading fiddle players Martin Hayes is known for his soulful interpretations of traditional Irish music which are recognised the world over for their exquisite musicality and irresistible rhythm. Here he returns to the intimate setting of Bantry House – the home of the annual Masters of Tradition – for an eagerly-anticipated performance with pianist Cormac McCarthy and concertina player Brian Donnellan.
"Since the pandemic started, I've formed a new relationship with some musicians although we've only played together once during lockdown. There's a great Cork pianist by the name of Cormac McCarthy. He has a background in jazz and in classical music but grew up in a family of Irish traditional musicians so has a deep knowledge and understanding of it. Brian Donnellan is a concertina and bouzouki player from Co. Clare. He's the grandson of Francie Donnellan who founded the Tulla Céilí Band with my father in 1946 so he knows all the music of East Clare, all the swing, all the grooves, all the rhythm. I thoroughly enjoy playing with him. We have put together a selection of music which we are bringing to you from the library of Bantry House." Martin Hayes
Martin Hayes [Fiddle]
Cormac McCarthy [Composer, Piano]
Brian Donnellan [Bouzouki, Concertina, Piano]
---
Online
Online venues vary, see event details for links you need to participate, or we will let you know by email.
Read More