Monday 28 June to Thursday 1 July 2021
2 days
8:00 pm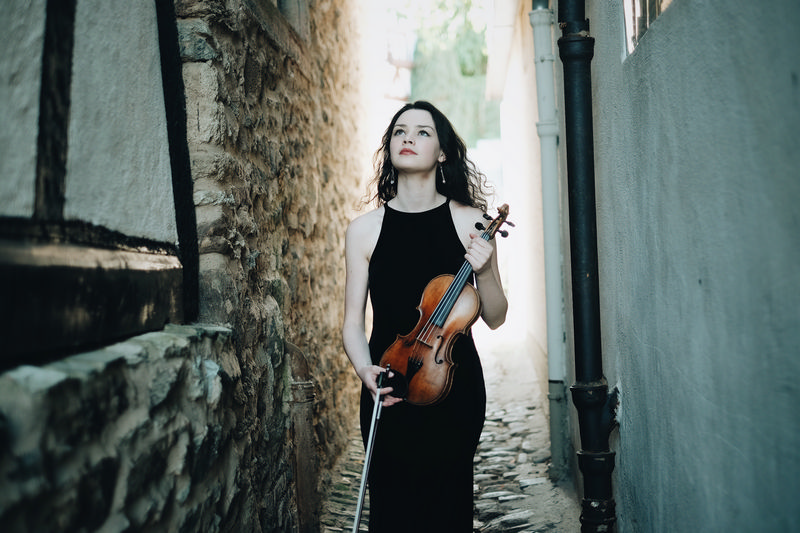 Mairéad Hickey and Ella van Poucke studied together at the prestigious Kronberg Academy and have ever since sought opportunities to perform together. In this concert they are re-visiting two works they played together in Bantry over the last five years. Kodály's Duo was begun in July 1914 when he was stranded at the Austrian border on the outbreak of War. Everything about this gripping work is both magnificent and strange, you can hear the towering mountains and the advent of War closing in as the composer rides roughshod over all established musical conventions creating fascinating challenges for these two young star performers. The Festival commissioned Finola Merivale's Duo when she was composer in residence last autumn at the Centre Culturel Irlandais in Paris. The work's title refers literally to how the pandemic is still sweeping across the world even we are hardly able to move. Schulhoff's Duo was written during the Roaring Twenties, when all rules were being broken and Europe was trying vainly to forget its collective insanity. Schulhoff was always experimenting and exploring different forms of music-making, he was also a brilliant and much sought after pianist.
18. Citizens of Everywhere (1)_Programme Notes
Visit the OCL event page for more details
European Broadcast 8pm Irish Standard Time
North American Broadcast 8pm ET (1am Irish Standard Time)
On Demand will become available after the conclusion of the North American broadcast for 48 hours (29 June 2am – 1 July 2am IST)

---
| Composer | Work |
| --- | --- |
| Zoltán Kodály | Duo for violin and cello |
| Ervín Schulhoff | Duo for Violin and Cello |
| Finola Merivale | The silent sweep as you stand still |
Studio 150 Bethlehemkerk, Amsterdam
Studio 150 is a small concert hall and recording studio in Amsterdam. Originally a monumental church built in 1924, it is now a state of the art recording studio and...
Read More
Online
Online venues vary, see event details for links you need to participate, or we will let you know by email.
Read More