Saturday 24 October 2020
10:00 am
€5
Are you a young reader? Looking for a new series to delve into?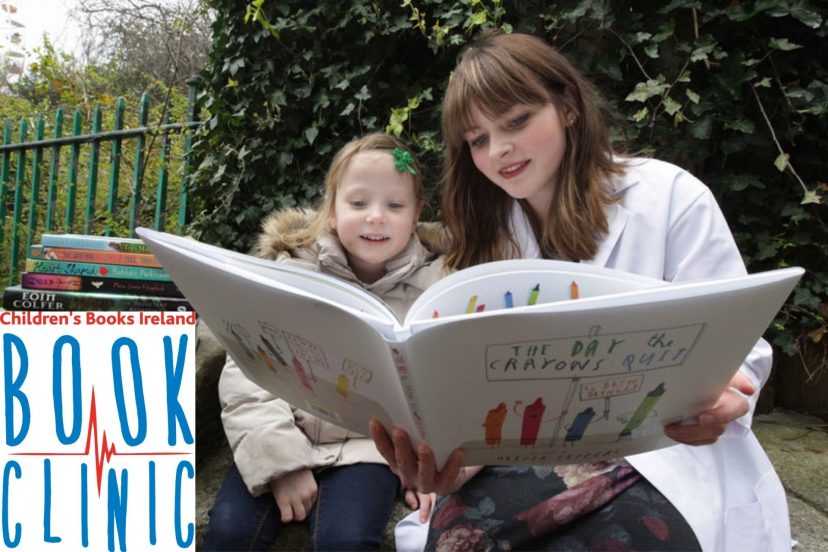 Are you a young reader? Looking for a new series to delve into? Feeling uninspired by your bookshelves at home? Then pop into the virtual Children's Books Ireland Book Clinic! Chat to the Book Doctor via ZOOM, consult on your favourite reads and leave with a prescription for your next book which you can take to your local bookshop or library!
Children's Books Ireland Book Doctors give guidance about books to children and their families. Based on an informal chat, the white coat-clad Children's Books Ireland Book Doctors recommend excellent books for any age of young reader, supported by Children's Books Ireland's many reading resources.
These clinics will be presented on Zoom and each consultation will be 15 minutes in duration per child. The Book Doctor will have time to meet 8 children over the course of the morning so places are strictly limited and will be offered on a first-come, first served basis. By booking a ticket you will receive one 15 minute consultation for one child and we will confirm the start time of your consultation (within the event time of 10am-12pm). A parent or guardian will be required to be in the same room as the child during the Zoom call.
As places are so limited it is very important that you arrive into the Zoom meeting on time for your session. A fee of €5 applies to secure your place and as the Book Doctor events are normally free of charge after the session you will have the choice between receiving a refund or donating your fee to West Cork Literary Festival.
Instructions for participants will be emailed on purchase. NOTE: If you do not receive an email from us within one working day of booking, please check your junk mail. We're here to support anyone with any questions.
You will need
A good Wifi connection
Access to a Laptop, Tablet, PC or Mac with a microphone & camera
Children's Books Ireland
Children's Books Ireland (CBI) is the national children's books organisation of Ireland. Through their many activities and events they aim to engage young people with books, foster a greater understanding...
Read More
Online
Online venues vary, see event details for links you need to participate, or we will let you know by email.
Read More