Wednesday 1 July 2020
10:30 pm
11:30 pm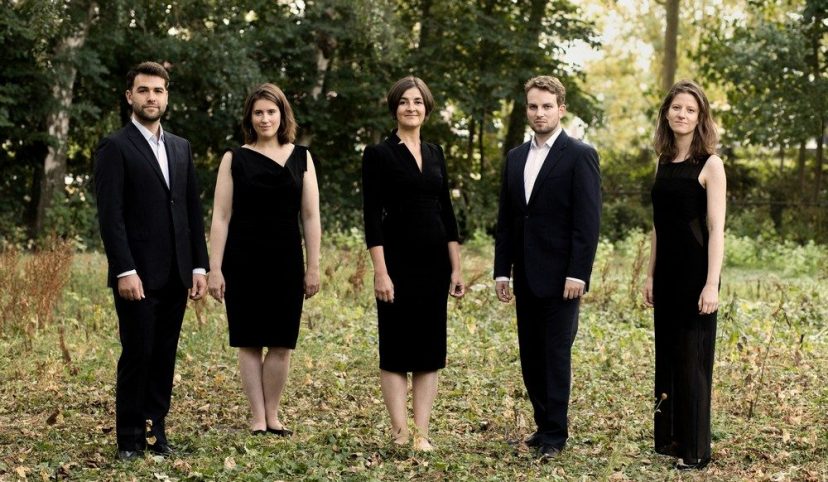 Vocal quartets were all the rage in the 19th Century, mostly for domestic performance. Nearly every household had a piano and most people learnt to sing so there was a huge market for such works.
Damask Vocal Quartet and their pianist, Flore Merlin, have put together a wide-ranging nocturnal programme that features another master-student combination with Brahms and Gustav Jenner as well as lesser-known songs from Schumann and Heinrich von Herzogenberg. Ned Rorem's Four Madrigals are gentle a capella songs. Late night magic.
---
| Composer | Work |
| --- | --- |
| Brahms | Vier Quartett, Op.92; Drei Quartette, Op.31 |
| Schumann | 'In der Nacht' from Spanisches Liederspiel, Op.74; 'Ich bin dein Baum'; 'So wahr die Sonne scheinet' from Minnespiel, Op.101; Zigeunerleben, Op.29/3 |
| Jenner | 'Richten will ich Tisch und Gastmahl'; 'Fensterlein, nachts bist du zu'; 'Wenn's die Baume konnten klagen' from Zwölf Quartette |
| Rorem | Four Madrigals |
| Herzogenberg | 'Wie schön hier zu verträumen' from Vier Notturnos, Op.22 |
Bantry House
Bantry House is not only one of the finest historic houses in Ireland but it also commands one of the best views overlooking Bantry Bay in West Cork. It has...
Read More