Thursday 4 July 2019
1:30 pm
2:30 pm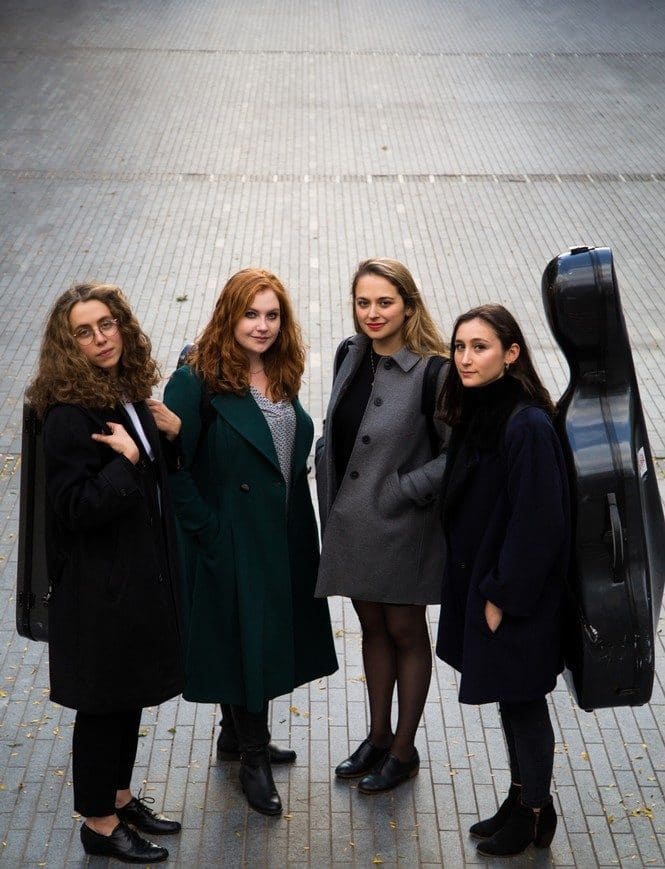 The young Echéa Quartet was formed at the Royal Academy in London in 2017 and have already won several prizes. Ligeti's inspiration for his First Quartet came from a study of Bartók's Third Quartet. From his great predecessor he borrowed his intense melodic and harmonic language, while providing himself the explosive forces that threaten to tear the quartet apart. Back in the sixties, Ligeti banned performances of this Quartet as he considered it too conventional and unrepresentative of his modern style. This concert has given the Echéa the opportunity to work with two contemporary composers – one of the Festival's Composition Competition winners, James May and the violinist-composer Henning Kraggerud, whose Preghiera was written for the Brodsky Quartet.
---
| Composer | Work |
| --- | --- |
| Kraggerud | Preghiera |
| Bartók | Quartet No.3 |
| James May | Sculpture VI |
| Ligeti | Quartet No.1 'Métamorphoses Nocturnes' |
St. Brendan's Hall
St. Brendan's National School was given its present name in October 1999. Until then the school was known as Bantry No. 3 N.S. On the 3rd of October 1999 The...
Read More