Tuesday 2 July 2019
11:00 am
12:00 pm
€20/€14/€10
Fieri Consort
-
Tears of a Lover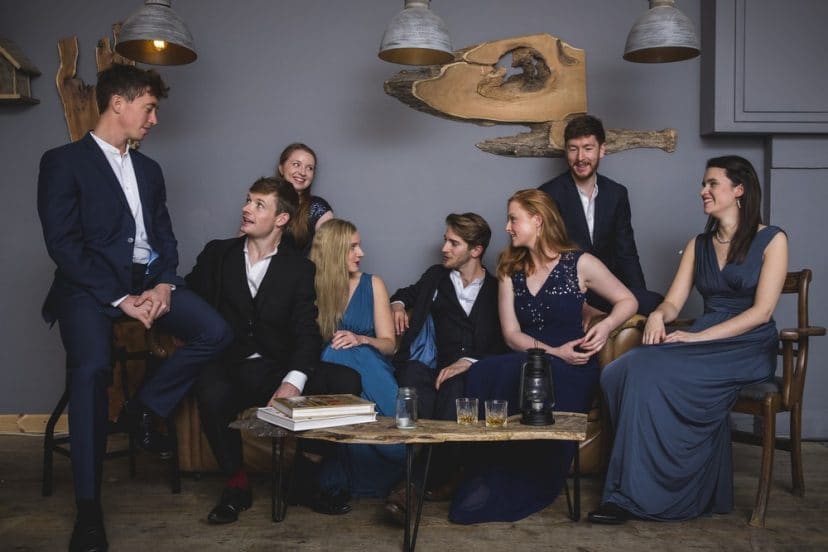 Fieri Consort is an octet of young singers specializing in the sensuous harmony and heart-wrenching poetry of the Italian Renaissance. Tears of a Lover explores the theme of love's torments through the work of the great composer Claudio Monteverdi, and through The Turn, a reflection on Monteverdi's famous Lamento d'Arianna by contemporary composer Benjamin Rowarth.
---
| Composer | Work |
| --- | --- |
| de Rore | Da le belle contrade d'oriente |
| Ingegneri | Io non hebbi giamai, Dolorosi martir |
| de Wert | Io mi vivea del mio languir contento |
| Marenzio | O Fortuna volubil e leggiera |
| Pellavicino | Cruda Amarilli |
| Monteverdi | Lamento d'Arianna |
| Rowarth | The Turn |
St. Brendan's Church
This beautiful old church was built in 1818, and is Church of Ireland. It was designed by Henry Edward Kendall, and is in the gothic style. It's situated in the...
Read More