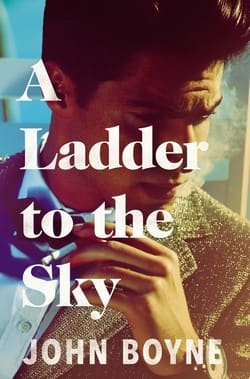 John Boyne was born in Dublin in 1971, and studied English Literature at Trinity College, Dublin, and creative writing at the University of East Anglia, Norwich, where he was awarded the Curtis Brown prize. He now offers a scholarship to Irish students undertaking the MA programme at the University of East Anglia.
He has published 10 novels for adults and five for younger readers, including The Boy In The Striped Pyjamas which was a New York Times no.1 bestseller and was made into a Miramax feature film. It has sold more than 9 million copies worldwide. He is also the author of the short story collection Beneath The Earth. John is a regular book reviewer for the Irish Times and has been a judge for the Hennessy Literary Awards, the International IMPAC Dublin Literary Award, the Green Carnation Prize, as well as chairing the jury for the 2015 Scotiabank Giller Prize.
In 2012, he was awarded the Hennessy Literary 'Hall of Fame' Award for his body of work. He has also won 3 Irish Book Awards, for Children's Book of the Year, People's Choice Book of the Year and Short Story of the Year. He has won a number of international literary awards, including the Que Leer Award for Novel of the Year in Spain and the Gustav Heinemann Peace Prize in Germany. In 2015, he was awarded an Honorary Doctorate of Letters from the University of East Anglia.
His novels are published in over 50 languages. A Ladder to the Sky was published by Doubleday in August 2018 and his new novel for children and YA readers My Brother's Name is Jessica is published by Puffin in April 2019.