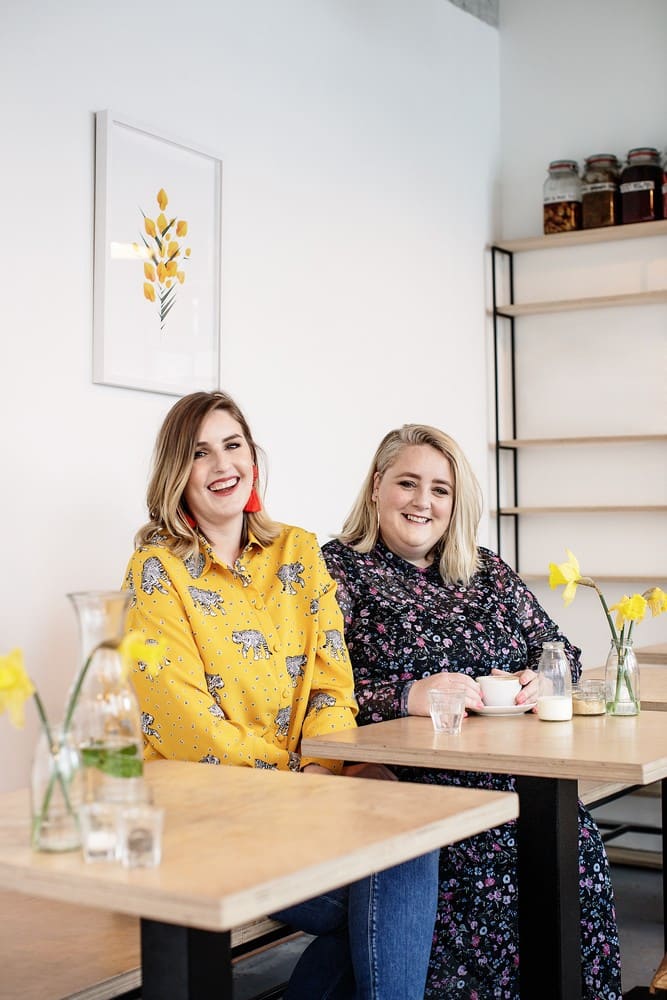 We're delighted to welcome the two writers and best friends who brought Aisling to the Irish public in 2017.
Emer McLysaght and Sarah Breen will be appearing in the Maritime Hotel on Saturday 13 July at 8.30pm and talking about the two books which have been such a whirlwind success – The Importance of Being Aisling and Oh My God, What a Complete Aisling.
The character of Aisling was conceived by Emer and Sarah in their Stoneybatter flat share in 2008 when they pulled together the many traits, characteristics and quirks of a very particular type of Irish girl; one they identified around them and one they identified with. Like them, Aisling is from the country and trying to make her way being as an adult in the big bad world. Her popularity stems from her relatability – from her regular trips Down Home to see Mammy, her love of going Out Out for a big night in Coppers and her steady attempts to keep her food intake within her Weight Watchers points allowance each day.
The Importance of Being Aisling quickly hit the No. 1 slot garnering high praise from fiction writing stalwarts like Paul Howard, Marian Keyes and Louise O'Neill. Marian Keyes said, "Incredibly funny, warm, fabulous, how do they do it?"
They are working with Element Pictures to bring this first novel to the silver screen. Their second book The Importance of Being Aisling: Country Roads, Take Her Home was published by Gill Books in September 2018 and Emer and Sarah are currently working on book number three.
You can book here.