We will gather at Bernie's Cupan Tae Sheep's Head to begin the walk down to the lighthouse with writer Sara Baume. We will travel past Lough Akeen, and downhill to the Helicopter pad, where Sara will read her specially commissioned new short story 'The Call'. In the autumn there will be a sister event: a light installation on the peninsula designed by artist Mark Beatty which will be filmed and released as a separate piece.
Duration: 1hr 45mins approx. (35mins to walk to the helipad, 20mins to hear the story, 10mins to explore the site, 35mins walk back to the café. People can remain onsite for longer if they wish but the group will be invited to depart from the site at 3:15pm)
Notes:
To access this event you need to arrange your own transport to and from Bernie's Cupan Tae on the Peninsula.
We recommend hiking boots and suitable clothing for weather.
The walk to the reading area will take 35mins. While not arduous, it is not recommended for those with mobility issues.
The reading on the helipad will be 20mins long and there won't be seating. The group will be invited to sit down on the helipad area if you wish. Please be aware of this when booking.
Read about previous events by The Lighthouse Project here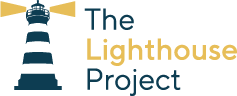 The photo of Sheep's Head Lighthouse is by Valerie O'Sullivan and is from Ireland's Content Pool (Fáilte Ireland and Tourism Ireland).