Liberty Terrace is Madeleine D'Arcy's second collection of short fiction. These linked short stories feature a bevy of characters who reside in a fictional area of Cork City from 2016 to 2020. The inhabitants of Liberty Terrace come and go, and their lives occasionally intersect in stories that are sometimes funny, sometimes dark, often both. The cast of characters includes retired Garda Superintendent Deckie Google, a young homeless squatter, the mother of an autistic child working part-time as a Census Enumerator, the dysfunctional Callinan family, an aging rock star, a trio of ladies who visit a faith healer, a philandering husband, as well as a surprising number of cats and dogs. These stories shed light on how we lived before and during the Covid-19 pandemic, on what we care about and on what, if anything, we can truly count on.
Palm-Wine Tapper and the Boy at Jericho is Nithy Kasa's debut poetry collection. A country girl who grew up with storytelling around fires in D.R. Congo, the collection is a reflection of that. Poems inspired by the tales from her land, it shares her culture, the joy she finds in it, the memories she hold on to remain close to home. Page poetry with a touch of the contemporary spoken style of her era, she uses evoking descriptive images to bring the scenes to life to those who this reality maybe foreigner. Having moved to Ireland in 2005, she gives a glimpse of the journey, what it took, and what was found when she got here. The title poem was commissioned by Poetry Ireland, with the support of an Arts Council of Ireland Commission Award.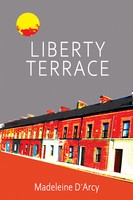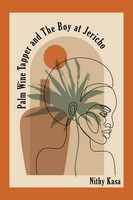 Doire Press, a small award-winning publisher based in Connemara, publishes high-quality Irish poetry and short-story collections with an emphasis on emerging writers. Founded by Lisa Frank and John Walsh, it started officially in 2010 and has quickly established itself as one of the most notable small presses in Ireland.