Friday 9 July 2021
8:00 pm
€8
Join author Torrey Peters to hear all about her novel, Detransition, Baby, which was longlisted for The Women's Prize for Fiction 2021. Torrey will be in conversation with Aoife Martin.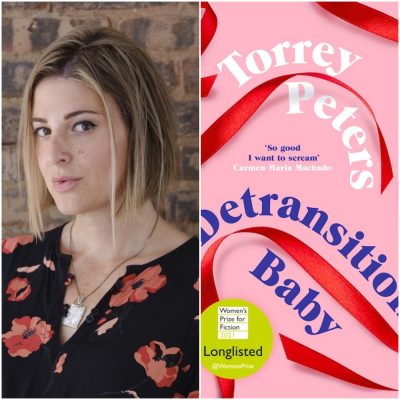 This video is available on our West Cork Literary Festival youtube channel. Click here to watch 
Torrey Peters' Detransition, Baby is a uniquely trans take on love, motherhood, and those exes you just can't quit. Reese nearly had it all: a loving relationship with Amy, an apartment in New York, a job she didn't hate. She'd scraped together a life previous generations of trans women could only dream of; the only thing missing was a child. Then everything fell apart and three years on Reese is still in self-destruct mode, avoiding her loneliness by sleeping with married men.
When her ex calls to ask if she wants to be a mother, Reese finds herself intrigued. After being attacked in the street, Amy de- transitioned to become Ames, changed jobs and, thinking he was infertile, started an affair with his boss Katrina. Now Katrina's pregnant. Could the three of them form an unconventional family – and raise the baby together?
'Conversation-shifting, taboo-busting … an exuberant novel of ideas, desire and life's messy ironies – all filtered through Peters' astute, witty characters.'  Evening Standard
'A landmark piece of trans literature – brutally honest and yet incredibly sensitive about trans living, tremendously funny and sexy as hell.' Juliet Jacques, author of Trans: A Memoir
'The smartest novel I've read in ages… it manages to be utterly savage & lacerating while also conveying endlessly expanding compassion. It's kind of a miracle.' Garth Greenwell
Torrey Peters
Torrey Peters lives in Brooklyn and holds an MFA from the University of Iowa and a Masters in Comparative Literature from Dartmouth. She is the author of two novellas, Infect...
Read More
Aoife Martin
Aoife Martin is an IT professional and columnist with TheJournal.ie. She is passionate about books and co-runs an online book club. As well as  TheJournal.ie, her articles have appeared in...
Read More
Zoom
Zoom provides modern enterprise video communications, with an easy, reliable cloud platform for video and audio conferencing, collaboration, chat, and webinars across mobile devices, desktops, telephones, and room systems. The...
Read More