Friday 9 July 2021
Free
To All the Boys I've Loved Before meets LGBT romance in this funny, heart-warming rom-com about first love and identity. You can watch our recent Blurandevù Interview with Adiba Jaigirdar below. This interview took place on July 9 and was lead by our young interviewers.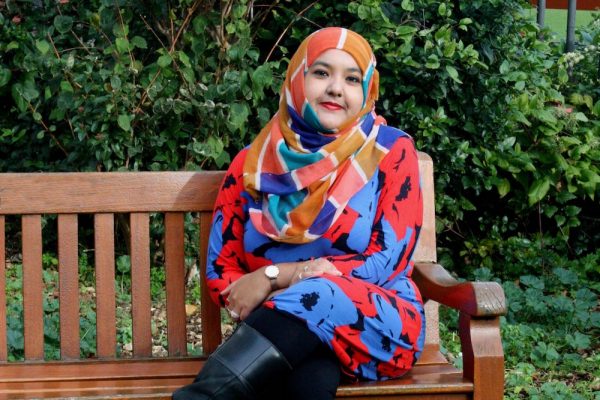 When Humaira "Hani" Khan comes out to her friends as bisexual, they immediately doubt her. Apparently, she can't be bi if she's only dated guys. Cornered into proving her sexuality, she tells them she's dating someone—Ishita "Ishu" Dey, the straight A student who seems more concerned with studying than relationships.
When Hani approaches her about fake dating, she agrees on one condition–that Hani help her become more popular so she can win the school's head girl election. It's the perfect plan to help them achieve their goals, until Hani's friends become jealous that she's spending more time with Ishu. They'll do everything they can to drive a wedge between them and ruin Ishu's chances of becoming head girl.
Now, Hani has a decision to make: does she break off her relationship with Ishu for the sake of her friends? Or does she tell Ishu how she really feels and turn their "fake" relationship into something real?
These European Blurandevù interviews have been undertaken as a part of READ ON – an EU project undertaken with the support of the Creative Europe programme of the European Union and the Arts Council through the Irish Partner West Cork Music.
These events facilitate young people hosting their own interviews with YA writers.   During the process of interview training workshops participants learn to:
Build confidence for participants to express their opinions
Learn communication techniques
Learn to engage with the author and ask meaningful questions about their books
Gain confidence in speaking in front of others
Learn how to conduct an interview
Most of all they get to an opportunity to meet a writer and have fun discussing their work.
The full interview is available to watch above.
Adiba Jaigirdar
Adiba Jaigirdar was born in Dhaka, Bangladesh, and has been living in Dublin, Ireland from the age of ten. She has a BA in English and History from University College...
Read More
Online
Online venues vary, see event details for links you need to participate, or we will let you know by email.
Read More