Monday 12 July 2021
12:00 pm
€10
The Running Book: A Journey through Memory, Landscape and History is the second book by John Connell. In this special event he will discuss his new book with fellow writer and runner Rachel Andrews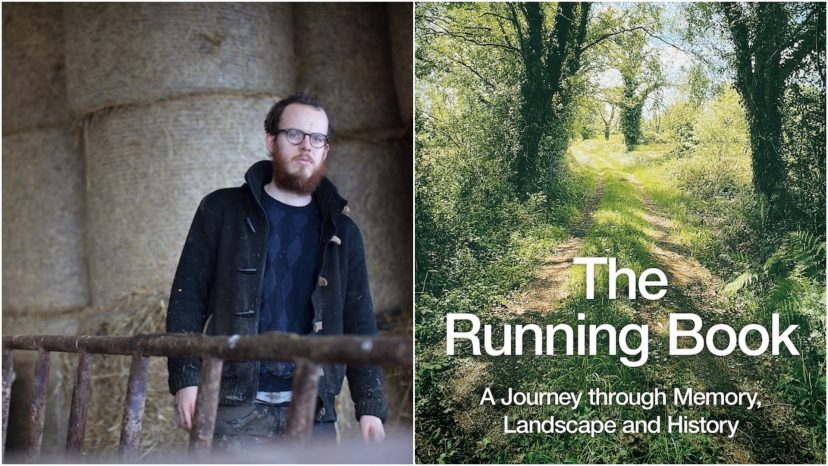 Tickets for this event will go on sale by phone only 02752788 on Tuesday 6 July at 12 noon and will be sold in pods of 2 tickets. Capacity for this event is very limited and further instructions regarding Covid-19 compliance will be sent to ticketholders. Attendance is for ticketholders only. This event will take place outdoors and socially distant seating will be provided.
It is summer, the hay and silage have not yet been made on John Connell's farm, so he has time to indulge his other great passion: running. He sets off on a marathon run of 42.2 kilometres through his native Longford, the scene of his award-winning book The Cow Book. As he runs across woodlands, fields and tiny roads, he tells the story of his life and contemplates Ireland's history, old and new. He also remembers other great runs he has done, from Australia to Canada, and tells the stories of some of his running heroes, such as Haile Gebrselassie. Part memoir, part essay, The Running Book explores what it is to be alive and what movement can do for a person. It is deeply intimate and wide-ranging, local and global: Connell is as likely to write about colonialism and the effect of British imperialism in Ireland and its former colonies as he is about life on his family farm in Ballinalee, County Longford. Told in 42 chapters, each another kilometre in the 42.2k race, the whole book is 42,000 words long and it captures what it is to undertake a marathon moment by moment, in body and mind. Above all, The Running Book is a book about the nature of happiness and how for one man it came through the feet.
'A gorgeous read, full of warmth, truth and tentative wonder. John Connell has written 'an elegy to the nature I know', but this book is an elegy to so much more – to art and myth and sorrow and longing.' Sara Baume
'A natural writer, Connell is also a sympathetic and wise observer of the eternal struggle involving humans and animals.' Sunday Times
John Connell
John Connell has had work published in Granta's New Irish Writing issue. His memoir The Cow Book was a #1 bestseller in Ireland and won the 2018 An Post Irish...
Read More
Rachel Andrews
Rachel Andrews' essays and criticism have appeared or are forthcoming in outlets including the London Review of Books, n+1, Brick literary journal, the Stinging Fly, Longreads, Gorse, Banshee, the White Review, the Irish Times and the Dublin Review. In 2018, she was...
Read More
Bantry House
Bantry House is not only one of the finest historic houses in Ireland but it also commands one of the best views overlooking Bantry Bay in West Cork. The original...
Read More