Thursday 3 June 2021
7:00 pm
€5
Join us for the launch of Jamie O'Connell's debut novel Diving for Pearls. Jamie will be in conversation with fellow writer Sophie White.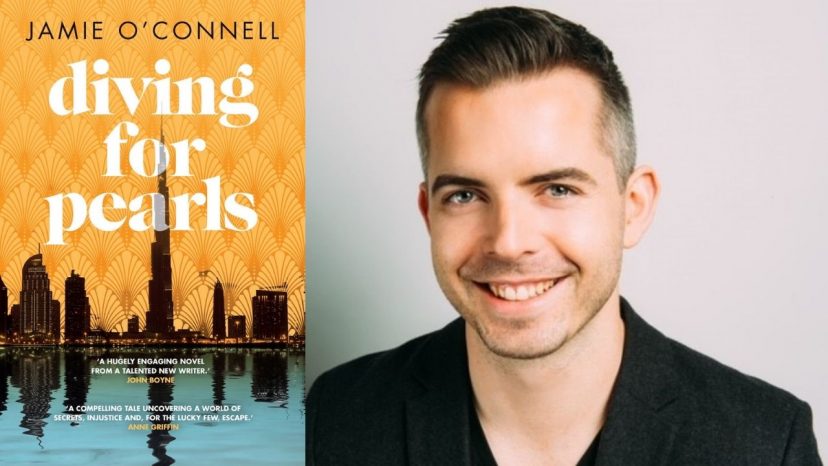 This event is available to rewatch on our West Cork Literary Festival youtube channel. Click here to watch.
In Jamie O'Connell's debut novel Diving for Pearls, a young woman's body floats in the Dubai marina. Her death alters the fates of six people, each one striving for a better life in an unforgiving city.
A young Irish man comes to stay with his sister, keen to erase his troubled past in the heat of the Dubai sun. A Russian sex worker has outsmarted the system so far – but will her luck run out? A Pakistani taxi driver dreams of a future for his daughters. An Emirate man hides the truth about who he really is. An Ethiopian maid tries to carve out a path of her own. From every corner of the globe, Dubai has made promises to them all. Promises of gilded opportunities and bright new horizons, the chance to forget the past and protect long-held secrets. But Dubai breaks its promises, with deadly consequences. In a city of mirages, how do you find your way out?
Jamie O'Connell
Jamie O'Connell was Highly Commended for the Costa Short Story Award 2018, short-listed for the Maeve Binchy Award and the Sky Arts Future's Fund, and long-listed for BBC Radio 4...
Read More
Sophie White
Sophie White is a writer and podcaster from Dublin. Her first book, a memoir-cookbook work, Recipes for a Nervous Breakdown (Gill 2016) was shortlisted for the Irish Book Awards. Her...
Read More
Zoom
Zoom provides modern enterprise video communications, with an easy, reliable cloud platform for video and audio conferencing, collaboration, chat, and webinars across mobile devices, desktops, telephones, and room systems. The...
Read More