Wednesday 17 July 2019
5:00 pm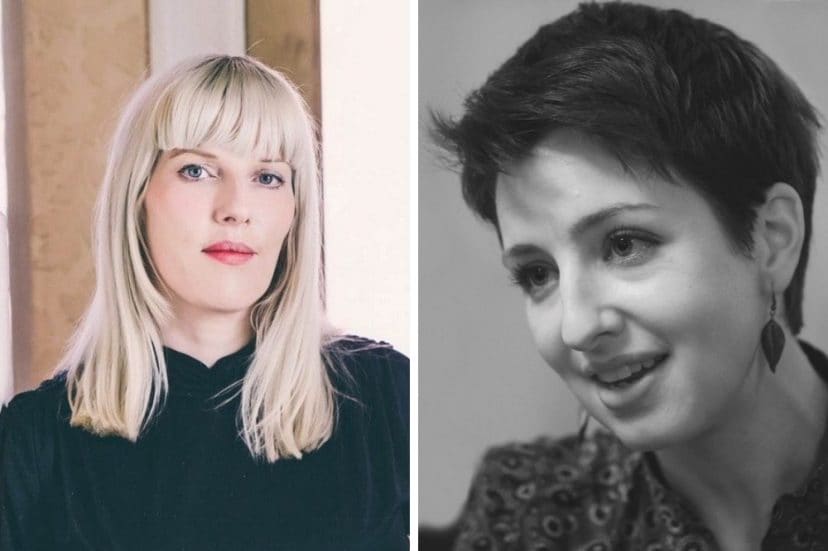 In Wendy Erskine's Sweet Home a lonely woman is fascinated by her new niqab-wearing neighbours; a reclusive cult-rock icon ends his days in the street where he was born; a husband and wife become enmeshed in the lives of the young couple they pay to do their cleaning and gardening. Set in contemporary East Belfast, these acutely observed short stories come charged with regret and sorrow, desire and longing. With clear-eyed compassion and wry humour, Wendy deftly lays bare the struggle to maintain control in an often brutal and unforgiving world.
"Wendy Erskine has set her series of short stories in an ever-changing, contemporaneous East Belfast… Truly, this new city and its inhabitants jump to life in her writing; prose that is – to borrow a description of her own – dense and creamy, but also packed with salty wit." Irish Independent
"Erskine writes about her characters without sentiment but with compassion and, perhaps most importantly, with a sense of the absurd that finds humour in the darkest of places. The stories in Sweet Home are often very funny, even when they unsettle." Sunday Times
An Unravelling is the new novel from Elske Rahill. Molly is now in her eighties and she helps her grand-daughters Cara and Freya bring up their young children with unstinting care. Hers has been a life of unselfpitying service, from her working class Dublin girlhood to her current status as the wealthy widow of a famous artist. But her own children, particularly her daughter Eileen, are her life's great failure: unhappy, self-indulgent women who resent the younger generation's apparent freedom from guilt and their unconventional family arrangements. This intricate web of female relationships comes under terrible strain when Molly, her health sapped by her constant efforts on behalf of others, decides to consult the family solicitor about changing her will. This is a novel of great tenderness in its depiction of the small pleasures of family life and ruthless in its portrayal of the dangerous power of money.
"Rahill, an excellent writer, is never predictable." Irish Examiner
"I can not think of a short story writer who is more precise and grave in her laying out of that theme… In White Ink captures women and mothers caught inside their lives; Rahill's art sets them free into ours." The Guardian [on In White Ink]
"[Rahill's stories] fearlessly, nakedly, crash into the darker sides of real life." Irish Times Book of the Year [on In White Ink]
Wendy Erskine
Wendy Erskine lives in Belfast. Her debut collection of short stories, Sweet Home, was published by The Stinging Fly Press in September 2018 and will be published by Picador in 2019. Her writing...
Read More
Elske Rahill
Elske Rahill grew up in Dublin and lives in Burgundy, France, with her partner and three children. She is the author of Between Dog and Wolf and the collection of...
Read More
Bantry Library
Directions to the Library: From Bantry Main Square, turn left at Harrington Estates. Continue straight up New Street and then on to Bridge Street (all one way streets) until you...
Read More