Saturday 13 July 2019
1:00 pm
Free
Cork-based poets Thomas McCarthy and Mary Noonan will read from their new poetry collections Prophecy (Carcanet) and Stone Girl (Deadlus) both of which were published this year.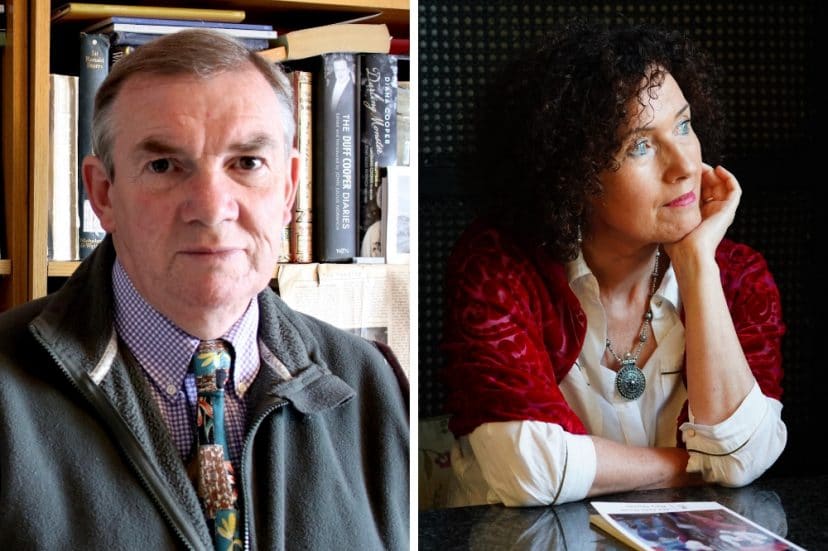 Prophecy, the new collection by Thomas McCarthy dwells on childhood memory, romantic love and the varieties of human attachment. Still embodying his distinctive voice and craft, in these poems McCarthy risks more prophetic moods and themes. There are poems on illness and recovery, ageing and creativity.
From the community well of his childhood home in County Waterford to the holy well and pilgrim site of St Gobnait's in County Cork, the poet finds that the act of remembering is an act of making and understanding. 'All this / Metaphor and trauma and formal technique / I place in my canvas travel bag', he writes, beginning his poetic journeys into formal Irish Gardens of Remembrance, field hospitals of the great War, the 1970s university campus of Iowa.
"Pandemonium's urgent, involving and rewarding poems make us question where we have come from and look again at where we are going." Irish Times
The poems in Mary Noonan's second collection Stone Girl are beguiled by the fascination of stone, especially stone statues of women – the statue of the Virgin carried through the streets of Seville to the bullring on Easter Sunday morning; Camille Claudel's sculpture showing Clotho as a destitute old woman; the caryatids of Paris, seeming to carry the city's buildings on their shoulders … Pygmalion casts his shadow, as he dreams a statue into life. The allure of stone is matched by a persistent reflection on the nature of skin, and 'what skin remembers'.
The bodies of parents – dead or dying – come into view as the book navigates between the poet's native Cork and Paris. Ghosts are summoned in both cities, in poems that explore the porousness of the divide between the past and the present, the living and the dead.
"Every Noonan poem is a true performer which begs to be read aloud for its sonic delights as well as its strange and original visual tapestry." Martina Evans
Thomas McCarthy
Thomas McCarthy was born in Cappoquin, Co. Waterford in 1954. A poet, essayist and novelist, his collections of verse include The First Convention, The Sorrow Garden and Pandemonium. He is...
Read More
Mary Noonan
Mary Noonan was born in London, and was brought up in Cork, where she now works as a lecturer in French literature at University College Cork. Her first collection, The...
Read More
Bantry Library
Directions to the Library: From Bantry Main Square, turn left at Harrington Estates. Continue straight up New Street and then on to Bridge Street (all one way streets) until you...
Read More