Monday 15 to Friday 19 July 2019
5 days
9:30 am
12:30 pm
€200
We will work on approaches to writing original material as well as arranging traditional songs through a variety of exercises and methods. Arrangement of traditional material is a creative process akin to writing original songs, and we will explore the connections between the two throughout the workshop.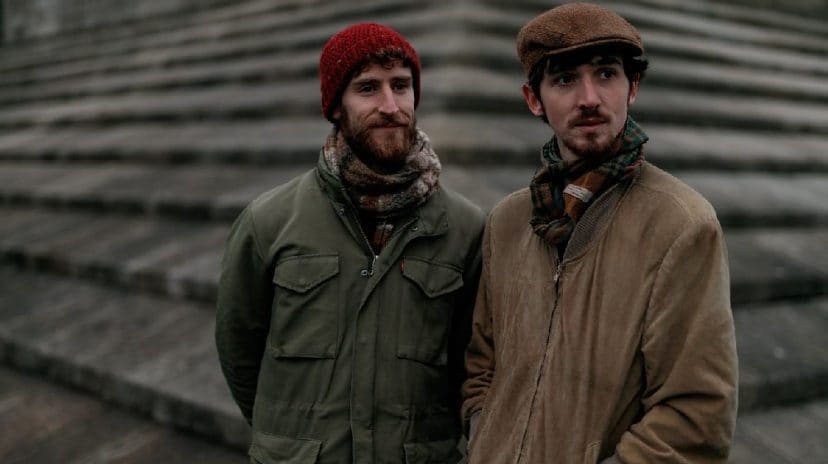 The week will be tailored to people with an understanding of basic musical principles – those who enjoy singing songs and reading or writing poetry. People who understand rhythm and play an instrument will be in a better position to learn but even very basic skills should suffice. We would ask those with doubts to trust in their own musicality. Open to mature youngsters and immature oldsters!
We will be looking at both song construction and deconstruction as methods of learning. Traditional and folk songs will be our approximate points of departure, but individual participants will have freedom to go as far beyond traditional form and structure as they wish. Participants will be asked to take part in individual as well as group work, to engage in some playful activities, to work on their songs in their own time if they wish, and to share as much as they are willing.
We will be providing ample source material for traditional songs including books and recordings, but feel free to bring your own. We will also be bringing an array of musical instruments, noise makers and some other useful tools. Bring along notepads and pens, headphones, smartphones or laptops (where available). Musical instruments and recording devices are helpful but not essential. We look forward to working, playing and writing with you.
"They remind me of my first days at 'Les Cousins' in Soho in 1965… Ye Vagabonds are a modern expression of a tradition that is truly robust and important to these islands." Roy Harper
"Going backwards to go forwards, [Ye Vagabonds] look not to modern day influence to inspire their sound but prefer to absorb and reflect the most genuine leanings of deep tradition, playing folk music that resonates as pure and honest as it has since time immemorial. In an age where styles have a limited shelf life, and musicians so often live by definition of their sell-by date, Ye Vagabonds make music that honours timeless sincerity with acoustic fireside storytelling that will sound as current a hundred years from now as it has a hundred generations past." Myles O'Reilly (Arbutus Yarns)
Ye Vagabonds
Ye Vagabonds are brothers Brían and Diarmuid Mac Gloinn and they grew up playing music together around their hometown of Carlow. After moving to Dublin in 2012, they quickly became a staple of...
Read More
Coláiste Pobail Bheanntraí
Bantry Community College "In partnership, through a comprehensive curriculum, we aim to provide quality teaching and learning in the pursuit of excellence, to promote intellectual, spiritual and personal development in...
Read More