Sunday 18 November 2018
3:00 pm
Admission €20, Under 16s €10
One of Ireland's most popular pianists, Hugh Tinney celebrates his 60th birthday in November.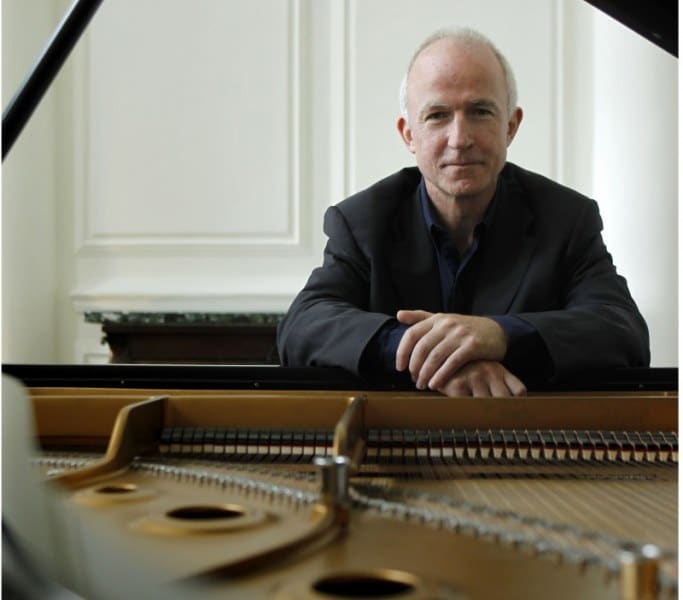 This is what Hugh has to say about this 12-date nationwide tour –
'I am absolutely delighted to have this opportunity to tour so many venues around Ireland as I approach my 60th Birthday this November. The programme brings together core piano composers – Beethoven, Chopin and Schubert – with two outstanding present-day composers, Belfast-born Ian Wilson and the internationally-celebrated British composer Thomas Adès. The programme's balance of 'old and new' is united by a strong thread of human emotion in the face of life's joys and sorrows.  Dark musings of Wilson on Christ's trials and of Adès on Dowland's celebrated lute song on spiritual 'Darknesse' are balanced against mainly joyous mature works of Beethoven and Chopin, culminating in Schubert's iconic final Sonata which balances light and dark before strongly asserting joy in its final two movements.'
---
Special offer!
Book Hugh Tinney AND Doolan Quartet concerts for reduced price of €26
To avail of this offer, ring the office on 027 52788
---
Find out more about the rest of Hugh Tinney's Birthday Tour here.
In collaboration with Classical Links
All works performed by Hugh Tinney
---
| Composer | Work |
| --- | --- |
| Beethoven | Sonata in F sharp, Op.78 |
| Ian Wilson | Stations (2006-7) 2 & 6 |
| Thomas Adès | Traced Overhead, Op.15 (1996) |
| Chopin | Berceuse, Op.57; Barcarolle, Op.60 |
| Schubert | Sonata in B flat, D 960 |
St. Brendan's Church
This beautiful old church was built in 1818, and is Church of Ireland. It was designed by Henry Edward Kendall, and is in the gothic style. It's situated in the...
Read More