Friday 5 July 2019
2:00 pm
3:00 pm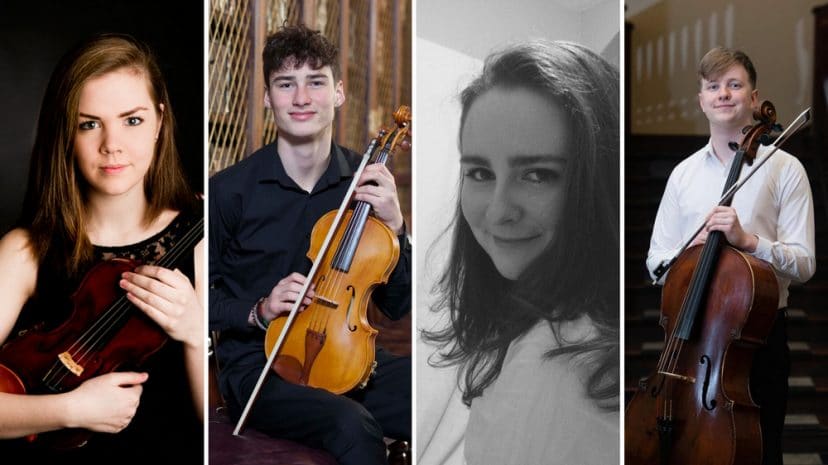 The Festival's Town Concert give music-lovers the chance to hear young quartets in the making, not only playing established mainstream repertoire but also giving the world premiere of a quartet by a young Irish composer written especially for the Festival. Mendelssohn's A minor Quartet was written shortly after the death of Beethoven and was clearly the 18-year-old composer's homage as he took his great predecessor's late A minor Quartet as his formal template. Robin Haigh's new work – a winner of this year's composition competition – features packs of howling dogs. Shostakovich's Ninth Quartet was written to celebrate what would have been the 50th birthday of his first wife, Nina, who had died suddenly in 1954. It is written in celebration rather than sorrow and it gives delicious vignettes of their life together.
---
| Composer | Work |
| --- | --- |
| Mendelssohn | Quartet in A minor Op.13 |
| Robin Haigh | Samoyeds |
| Shostakovich | Quartet No.7 in F sharp minor Op.108 |
St. Brendan's Hall
St. Brendan's National School was given its present name in October 1999. Until then the school was known as Bantry No. 3 N.S. On the 3rd of October 1999 The...
Read More