Saturday 29 June 2019
11:00 am
12:00 pm
€20/€14/€10
early Beethoven and mature Mozart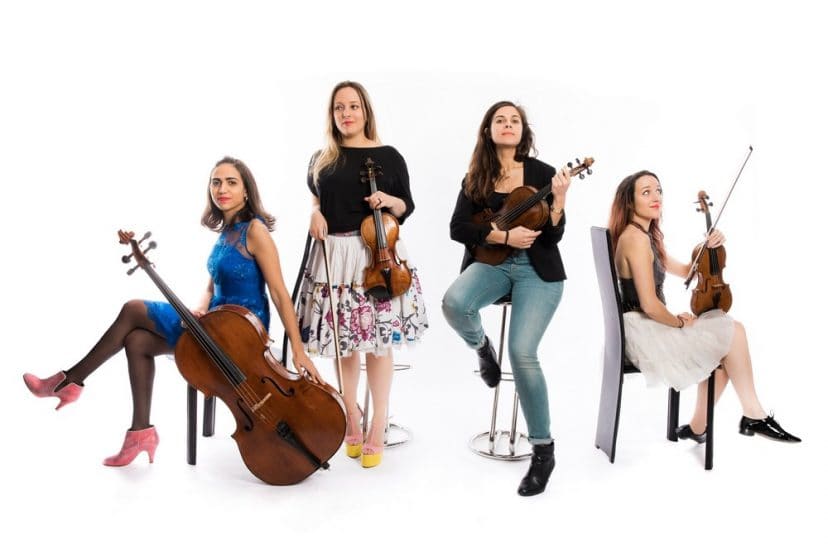 Saturday sees an intense immersion in the exciting combination of early Beethoven and mature Mozart. Beethoven clearly modelled his set on the six quartets Mozart dedicated to Haydn. Quatuor Zaïde, on their second visit to Bantry, is up first with the haunting dissonances of Mozart's most famous Quartet. Beethoven's D major Quartet is renowned for its dazzling Finale with its swirling tarantella and its joke ending.
---
| Composer | Work |
| --- | --- |
| Mozart | Quartet in C major K.465 'Dissonance' |
| Beethoven | Quartet No.3 in D major Op.18/3 |
St. Brendan's Church
This beautiful old church was built in 1818, and is Church of Ireland. It was designed by Henry Edward Kendall, and is gothic style. It's situated in the centre of...
Read More