Monday 1 July 2019
2:00 pm
3:00 pm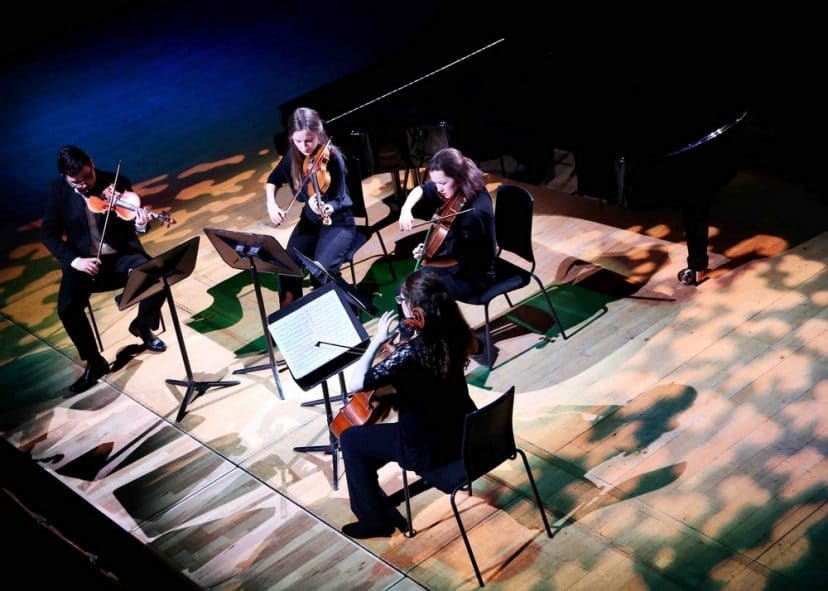 The Sunrise nickname is self-explanatory as soon as you hear the first bars – music of sustained and glowing beauty that enters from nowhere and leads without a pause into a driving Allegro, the whole movement becoming the contrast between the magic of the dawn and the brightness of daylight. One of the four works to win this year's composition competition, Blooms by Timothy Doyle, will receive its world premiere. The concert will close with the extraordinary story of the seventy-year-old composer's obsession with a married woman half his age in Janáček's Intimate Letters.
---
| Composer | Work |
| --- | --- |
| Haydn | Quartet in B flat major Op.76/4 'Sunrise' |
| Timothy Doyle | Blooms |
| Janáček | No.2 'Intimate Letters' |
St. Brendan's Hall
St. Brendan's National School was given its present name in October 1999. Until then the school was known as Bantry No. 3 N.S. On the 3rd of October 1999 The...
Read More