Sunday 30 June 2019
11:00 am
12:00 pm
€20/€14/€10
Music by women composers from the 17th and 18th centuries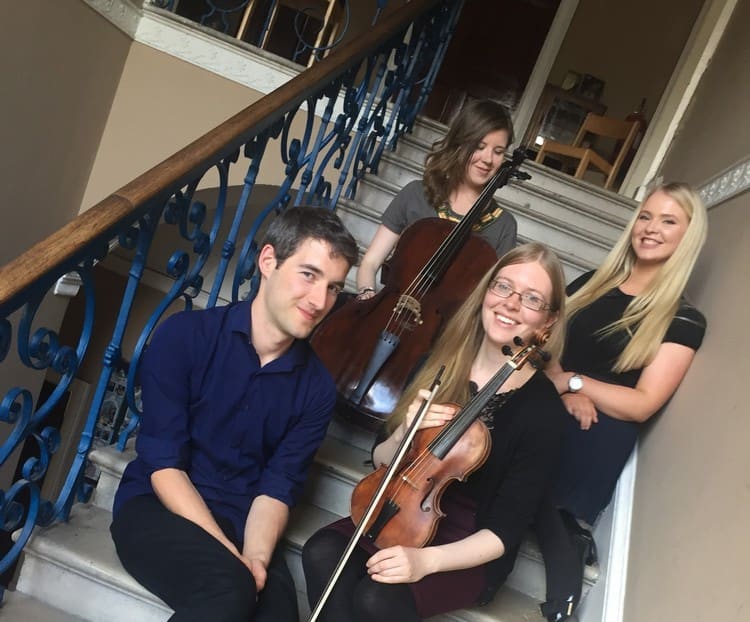 Ensemble Dagda is a brilliant young Irish Baroque ensemble of violins, continuo and soprano with a taste for the wonderful repertoire of songs and sonatas by the now very fashionable Italian and French women composers from the cusp of the Eighteenth Century. Barbara Strozzi in particular has caught the imagination of modern audiences in the way she managed her life as a single mother and a singer-songwriter as well as her unique achievement in publishing so much of her music. Francesca Caccini came from a musical dynasty both as a singer and composer and successfully juggled the demands of marriage and performing. Isabella Leonarda is one of three nun-composers in this concert, even becoming Mother Superior of her convent in Novara and showing an inventive turn of Latin in her texts. The extravagantly named Elisabeth-Claude Jacquet de la Guerre and Antonia Bembo were both personally supported by Louis XIV and his Court.
---
| Composer | Work |
| --- | --- |
| Isabella Leonarda | Ave Suavis Dilectio |
| Francesca Caccini | Maria dolce Maria |
| Barbara Strozzi | Hor che Apollo |
| Antonia Bembo | Beata sirena |
| Elisabeth-Claude Jacquet de la Guerre | Trio Sonata in D major |
| Bianca Meda | Cari Musici |
| Chiara Cozzolani | Laudate dominum |
St. Brendan's Church
This beautiful old church was built in 1818, and is Church of Ireland. It was designed by Henry Edward Kendall, and is gothic style. It's situated in the centre of...
Read More