In We the Jury, Wayne Miller situates his poems in dilemma. From an academic dinner party disturbing in its crassness and disaffection to a family struggling to communicate gently the permanence of death. He faces moments of profound discomfort, grief, and even joy with a philosopher's curiosity, a father's compassion, and an overarching inquiry at the crossroads of ethics and art: what is the poet's role in making sense of human behavior? A bomb crater–turned–lake "exploding with lilies," a home lost during the late-aughts housing crash—these images and others, powerful and resonant, attempt to answer that question. Candid and vulnerable, Miller sits with us while we puzzle. But he also pushes past uncertainties, vowing—and inviting us—to "expand our relationship / with Death" and with every challenging, uncomfortable subject we meet. In the face of questions that seem impossible to answer, We the Jury offers not a shrug, but curiosity, transparency, a throwing of the arms wide.
'It's especially striking to read these poems now, because they feel perfectly suited for our fractured times, but a collection this assured, this perfectly rendered, will remain fresh and equally resonant for future readers.' Los Angeles Review
'We the Jury is a book of dark and sometimes surreal love poems from the heart of a man to his wife, his children, his nation, and his past.' Jericho Brown
Stephen Sexton's second collection Cheryl's Destinies was shortlisted for the Forward Prize for Best Collection and was a Financial Times, Irish Times and Telegraph Book of the Year. It is the decade of centuries, and Cheryl tells us our fortune. Radicals liberate a zoo, teenagers flirt in a bowling alley, and the dead are cherished. In these inventive, playful, dream-like poems, Stephen Sexton takes us on a journey through the past and the present, while Cheryl translates from the future, showing us how we exist in all three at once. Reckoning with both public and private tragedies, the book is divided into three parts. In Part One, the poems range across old Europe: 'Edelweiss' and Titanic setting sail, to a transatlantic, cross-century symposium in Part Two, where two giants perfect their arts in collaboration. In Part Three we are back in the land where the past keeps breaking through, it's practically always the anniversary of something terrible, but there's always Cheryl in the moonlight and her deck of tarot cards. A thrillingly strange exploration of the comfort of the fantastical when the real is hard to bear, Cheryl's Destinies is the enchanting follow-up to the Forward Prize for Best First Collection-winning If All the World and Love Were Young, by one of the most exciting young poets writing today.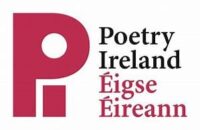 .