Thursday 24 June 2021
7:00 pm
€5
Join us for the launch of Fallen, the debut novel by Cork writer Mel O'Doherty. Mel will be in conversation with Deirdre O'Shaughnessy.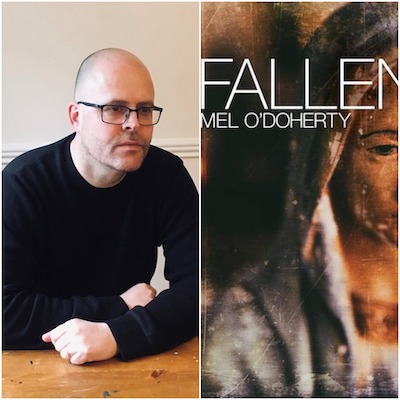 Fallen is Mel O'Doherty's debut novel. When Michael Connolly was a child in the 1970s, his mother Elaine told him about all the things that happened to her in that place. All that the nuns had done.  The doctors encouraged Elaine to talk, and talk she did. She even tried to tell the public. She wrote letters to the newspapers. She made signs and picketed Mass. The good  pious parishioners silenced her. The doctors told her she was delusional. Her husband didn't post her letters. Her son didn't believe her. Three decades later, still caught in the guilt from that time, Michael sits watching the news about the mother and baby homes unfolding, and realises, with his mother long gone, that she had been telling the truth all those years ago. Fallen is a stark and beautifully written account of the impact on one family of a shameful chapter in modern Irish history.
'Fallen is a powerful, engrossing, deeply moving novel. I loved it.' Roddy Doyle
'A hugely powerful novel, full of heart, empathy and quiet passion.' Joseph O'Connor.
'A quietly devastating novel. Mel O'Doherty crafts this powerful story with the lightest of touches and yet every sentence seemed to sink its teeth into me. I will be thinking about Fallen for quite some time.' Jan Carson
Mel O'Doherty
Mel O'Doherty was shortlisted for the Francis MacManus Award in 2019. In 2020 he was shortlisted for the Seán Ó Faoláin International Short Story Award and longlisted for The Sunday...
Read More
Deirdre O'Shaughnessy
Deirdre O'Shaughnessy is News Editor of the Irish Examiner. She has worked in and contributed to TV, radio and newspapers throughout the Irish media landscape.
Read More
Zoom
Zoom provides modern enterprise video communications, with an easy, reliable cloud platform for video and audio conferencing, collaboration, chat, and webinars across mobile devices, desktops, telephones, and room systems. The...
Read More