Saturday 13 July 2019
5:00 pm
Free
Claire Adam and Jing-Jing Lee transport us to contemporary Trinidad and wartime Singapore in their deeply affecting debut novels. Come along and discover these exciting new voices.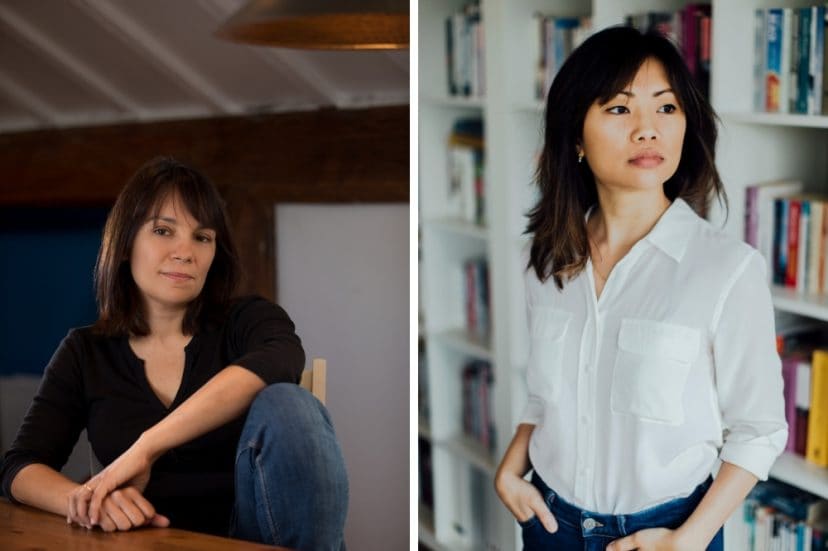 Golden Child, Claire Adam's debut novel set in Trinidad, follows the lives of a family as they navigate impossible choices about scarcity, loyalty, and love. It's dark now; the bats are out. Insects knock against the light on the patio and the dog sits at the gate. A boy has not returned home and a family anxiously awaits. A father steps out into the night to search for his son. As the hours turn into days, this man will learn many things. He will learn about being a father to twin boys who are in no way alike. He will learn how dangerous hopes and dreams can be. He will learn truths about Trinidad, about his family, and himself. He will question received wisdom and question his judgment. He will learn about sacrifice and the nature of love – and he will be forced to act. Claire's electrifying first novel reckons with the secrets of the human heart. It tells a story about wanting more for our children; it casts its spell with uncommon wisdom and grace.
"In Claire's spare and elegant prose, the remote country of Trinidad is brought to life with a simmering lyricism and quiet and secretive agony, and the characters she's crafted feel real, immediate, and thrillingly truthful." Sarah Jessica Parker
"This book manages to combine two things rarely bound together in the same spine: a sensitive depiction of family life and the page-flicking urgency of a thriller." The Guardian
Golden Child was BBC Radio 4's Book at Bedtime in February 2019.
Jing-Jing Lee's How We Disappeared opens in Singapore in 1942. As Japanese troops sweep down Malaysia and into Singapore, a village is ransacked, leaving only two survivors and one tiny child. In a neighbouring village, seventeen-year-old Wang Di is bundled into the back of a troop carrier and shipped off to a Japanese military brothel where she is forced into sexual slavery. After sixty years of silence, what she saw and experienced there still haunts her present. In the year 2000, twelve-year-old Kevin is determined to find out the truth – wherever it might lead – after his grandmother makes a surprising confession on her deathbed. It's the beginning of a story she never meant Kevin to hear, setting in motion a chain of events he could never have foreseen. Weaving together two timelines and two very big secrets, this stunning debut opens a window on a little-known period of history, revealing the strength and bravery shown by numerous women in the face of terrible cruelty. Profoundly moving, How We Disappeared is a novel about the endurance of human spirit, and the importance of verbal histories passed down through each generation.
"A brilliant, heart-breaking story with an unforgettable image of how women were silenced and disappeared by both war and culture." Xinran
"Jing-Jing Lee writes like a poet, her finely tuned ear for language is evident through dialogue, description and voice. Each and every word in this book earns its living." Catherine Chanter
Claire Adam
Claire Adam was born and raised in Trinidad. She read Physics at Brown University and later took an MA in Creative Writing at Goldsmiths, University of London, where she gained...
Read More
Jing-Jing Lee
Jing-Jing Lee was born and raised in Singapore. She obtained a master's degree in Creative Writing from Oxford in 2011, and has since seen her poetry and short stories published...
Read More
Bantry Library
Directions to the Library: From Bantry Main Square, turn left at Harrington Estates. Continue straight up New Street and then on to Bridge Street (all one way streets) until you...
Read More