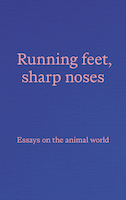 Jessica Traynor was born in Dublin in 1984 and is a poet, essayist and librettist. Her debut collection, Liffey Swim (Dedalus Press, 2014), was shortlisted for the Strong/Shine Award and in 2016 was named one of the best poetry debuts of the past five years on Bustle.com. Her second collection, The Quick, was a 2019 Irish Times poetry choice. A Place of Pointed Stones, a pamphlet commissioned by Offaly County Council, was published by The Salvage Press in 2021. Her third collection, Pit Lullabies, was published by Bloodaxe Books in March 2022. It is a Poetry Book Society Recommendation.
She has received commissions for poems from BBC Radio 4, The Arts Council of Ireland, The Model Gallery Sligo, The Salvage Press, VISUAL Carlow, Dún Laoghaire–Rathdown County Council and The Poetry Programme (RTÉ), and awards including the Hennessy New Writer of the Year, the Ireland Chair of Poetry Bursary, and the Listowel Poetry Prize. In 2016, she was named one of the 'Rising Generation' of poets by Poetry Ireland.
She reviews poetry for RTÉ's Arena, and for Poetry Ireland Review, and has held residencies including the Yeats Society, Sligo, and Carlow College. She is an inaugural Creative Fellow of UCD, where she completed her MA in Creative Writing in 2008, was Dún Laoghaire-Rathdown Writer in Residence for 2021-22 and is the Arts Council Galway University Writer in Residence for 2023. She is poetry editor at Banshee. Jessica's essay 'Precious and Taupe' appears in Running Feet, Sharp Noses: Essays on the Animal World which was published by PVA in February 2023.
Her website is www.jessicatraynor.com