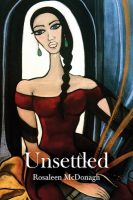 Welcome to Day 13 of our West Cork Literary Festival Advent Calendar. Our author today is Rosaleen McDonagh.
Rosaleen McDonagh is a playwright, performer, columnist for The Irish Times and a member of Aosdána. Her plays include The Baby Doll Project, She's Not Mine, Rings, The Prettiest Proud Boy and Mainstream. Her most recent commissions were Walls and Windows for the Abbey Theatre and Contentious Spaces for the Project Arts Centre. Rosaleen holds a BA, two MPhils from Trinity College Dublin and a PhD from Northumbria University. She is a board member of Pavee Point Traveller and Roma Centre and was appointed a Human Rights Commissioner in June 2020. Unsettled is her first book.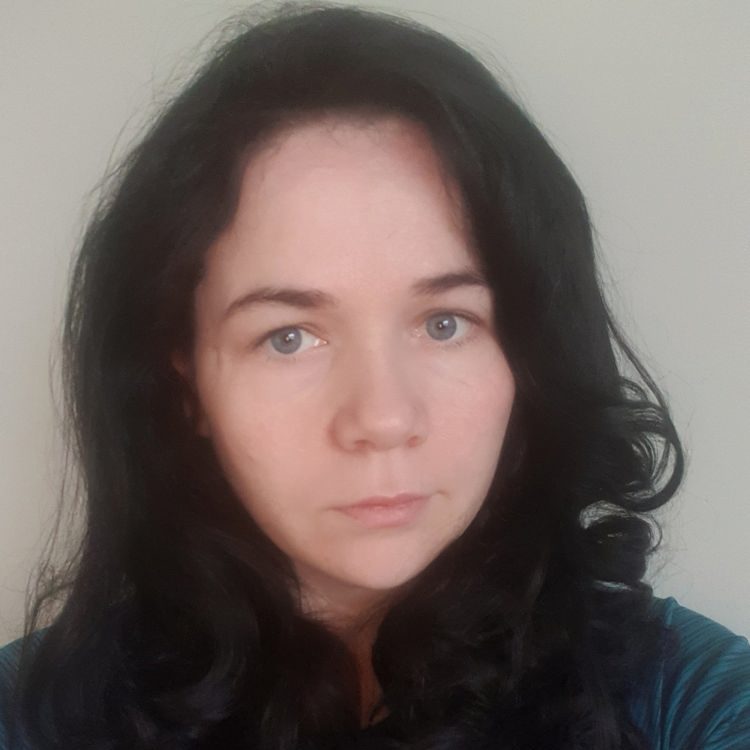 Kathleen Murphy narrated the audiobook of Rosaleen McDonagh's Unsettled. Kathleen is an education support worker with the STAR NTRIS project in Northside Partnership. She has an MSc in Human Rights at UCD and she also holds a BCL (Bachelor of Civil Law) in Law and Sociology and a Higher Certificate in Community Work in a Changing Ireland from Maynooth University. During her time at Maynooth, Kathleen received a Maynooth University Inspirational Student and Alumni Award in recognition of her diligence and commitment to academia. In 2017, Kathleen earned a place on the high-calibre Washington Ireland Program, taking her well-deserved place among student leaders from across Ireland and Northern Ireland. Kathleen was a Mental Health Development Worker with Pavee Point and has also previously served as Project Coordinator and Health Team Member within the organization. Kathleen has begun teacher training with Sunderland University since September 2021. Kathleen is also a proud member of the Traveller community and a human rights advocate.
Kathleen is reading an extract from Rosaleen's Unsettled which was published by Skein Press in August 2021. Today's video unlocked on 13th December 2021 and may be viewed below. Closed caption subtitles are available and may be turned on or off. Click on "youtube" or "full screen" icon in the video to watch it in full screen or visit youtube here.
About our WCLF Literary Advent Calendar
2021 was another wonderful year for Irish writing and so many incredible books by Irish authors and authors living in Ireland were released this year. Even though festivals returned in-person and online not every author had the opportunity to launch their books with a public celebration or to engage with audiences in the "usual" way. We're delighted to bring you a small selection of these authors and we've invited twenty-four writers to submit a short video reading from their new books. Our selection is an attempt to show the wide range of Irish writing and in particular to focus on writers whose books we feel deserve more attention and those who were not previously featured in WCLF 2021 events. We hope that you will enjoy the chance to hear these writers reading their own work and to discover some new books for your reading piles.